Add Your Business Name, Logo, & More

Available in a wide range of sizes

1-Day Turnaround for Any Banner or Sign
Customizable Coming Soon Banners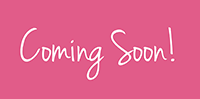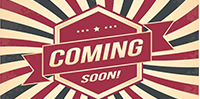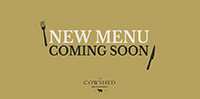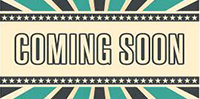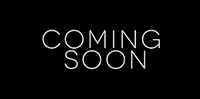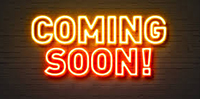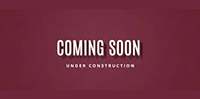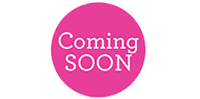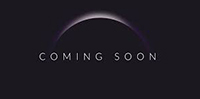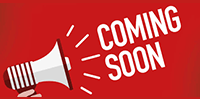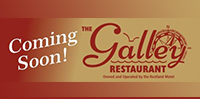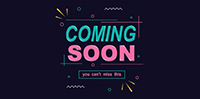 Don't see the  Coming Soon Banner you need? We offer FREE DESIGN SERVICES!
Combine your Coming Soon Banner and Grand Opening Banner Into One
All of our banners have the option to be double-sided. This means you can have a grand opening banner on one side and a coming soon banner (or whatever your heart desires) on the other side. Start out with the 'coming soon' side then simply flip it to the 'grand opening' side on your big day. This is a great way to increase the cost effectiveness of your banner. Customize each side however you want and get the most out of your banner or sign!

Looking for a real-estate rider?
Coming soon real-estate riders are a great way to advertise that a listing is coming soon, prior to be listed on MLS. They come in corrugated plastic, plastic, or aluminum. For more information on our real-estate riders, click here.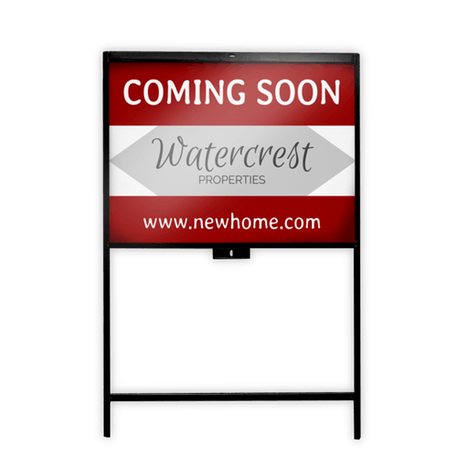 Coming Soon Signs & Banners Made Right
What Are Coming Soon Banners?
Coming soon signs and banners are an inexpensive way to advertise your business before the grand opening. Whether you're building, remodeling, or moving to a new location, coming soon signs will help inform potential customers of your arrival. Coming soon signs are an important area of advertising for any business and can be a great way of reaching new customers, leading to increased sales and profits. Jump start your business with a coming soon sign and/or banner. Coming soon and opening soon signs can be used for a wide variety of things: restaurants, stores, offices, buildings, apartments, events, homes for sale, and more.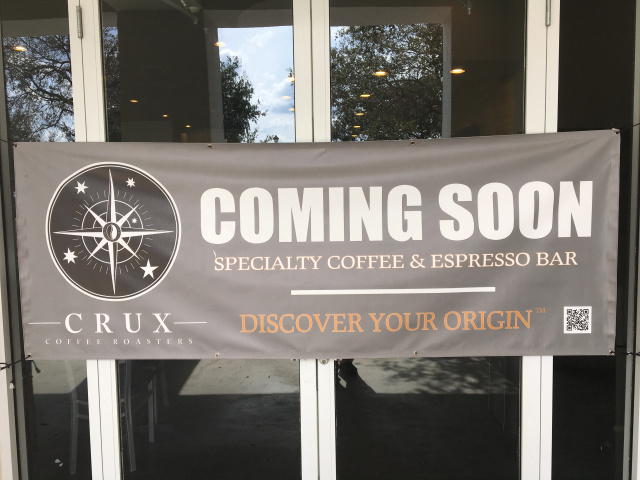 Types of Coming Soon Signs & Banners
Coming soon signs and banners can be created using virtually any type of sign material. However, certain sign materials are more popular than others due to cost, effectiveness, ease of use, and display options. Here are the most popular sign materials used to create open soon signs:
Benefits of Having a Coming Soon Sign When Opening Your Business
People will drive or pass by your business every day. Coming soon and opening soon signs are a great way to let people know that your business is coming/opening soon. This may include the name, what it is or what you do, and when it is going to open. It is a great way to target people who live or work near your business. You can also use yard signs along the road to direct traffic to your business.
You can use coming soon signs to advertise just about anywhere. It is important to remember to provide enough information for the people who will see your signs that are not placed on or next to your business. You can also have a banner in front of your business to target local customers. If it's in front of your business, you probably don't need to provide the address, but you should provide the day/time that it is opening and other important information such as a sale. You can also use yard signs as a way to direct customers to your locations. Remember to include the pertinent details of your opening along with those helpful arrows! With all your signage, you might also consider including your website or social media profiles where people can go to find more information.
The purpose of all of these signs is to increase awareness and generate excitement. The more signs/banners, the more chances people have of seeing them and learning about your business. The more people that know about it, the more who will come visit. The more people that come visit, the more that will make a purchase.
Whether it is a banner or a yard sign or other sign type, coming soon signs will help increase awareness and the reach of your business, which will in turn increase revenue. Coming soon signs are inexpensive, durable, and well worth the investment!
Best Practices for Preparing Your Business for Opening Day
Plan Ahead – First and foremost, plan ahead for your opening day. It comes sooner than you think. The majority of business owners wished they had more time to prepare before their opening day. Be sure not to over-promise and under-deliver. As a general rule of thumb, you should always overestimate costs and under-estimate profits. Try and think of the day from your point of view, the point of view of the customers, and everyone in between. Imagine how each group's ideal day would go and plan and execute accordingly.
Advertise – A huge part of any opening day is advertising. Poor advertising will lead to low revenue. There are a number of ways to advertise your business. Social media posts are a great way to reach a large audience, and it's free! Or you can do ads on Facebook or Instagram or something similar. They offer a great way to target your ads based off of things like age, sex, and/or location. Signage is another great way to advertise. Banners are large and do a good job of attracting people's attention and letting them know what's going on. Roadside yard signs are great for providing directions and providing information for a wide range of business types including a new restaurant that is coming soon. Another great way is word-of-mouth. Telling your family and friends and asking that they spread the word can be one of your most effective ways of advertising your opening.
Execute – When your opening day does arrive, and you've prepared as much as you can, all that's left to do is execute. Give yourself every advantage you can with coming soon signs and banners, online advertisements, and whatever else you can think of.
Installing Your Coming Soon Sign or Banner
Banners:All of our banners come with grommets at no extra cost. Grommets are holes that are reinforced with metal to help you hang your banner. You have the option of deciding whether you want them every 12-18 inches, every 18-24 inches, every 2-3 feet, just in the four corners, or not at all. We offer bungees, nylon rope, hanging clips, zip ties, velcro, and suction cups with hooks to hang your banner. Each one has its advantages, depending on where you want to place your banner. Our banners also have the option of pole pockets if you would prefer to display your banner that way.
Yard Signs: Our yard signs are made of a 4 mm corrugated plastic with vertical fluting. The most common way to display them is by using wire stakes that stick into the ground and into the sign. This is great for grass and other soft ground. If you like the yard sign material, but have no ground to stick it in, you may choose to have grommets and hang it like you would a banner.
Aluminum Signs: Aluminum signs are displayed using holes drilled into the metal. You may choose where you would like the holes drilled, whether it's in the four corners, top-center and bottom-center, top corners, custom, or no holes at all. With aluminum signs, you also have the option to do standoffs, which are metal screws that allow your sign to stand out from the wall. Screws and bolts with washers can also be used to mount your aluminum signs to rigid surfaces.
Clear & Opaque Window Decals: All our window decals arrive with a protective sheet on the adhesive side. Remove the protective sheet and spray the adhesive side with water. Make sure the surface you are applying the decal to is clean. Spray it with water and place the wet decal on the window. The water will allow you to reposition the decal while it is on the window. Once it is in the position you like, use a squeegee to push the air bubbles and excess water out of the decal.