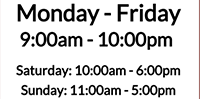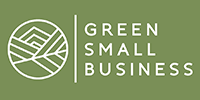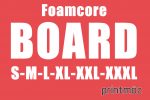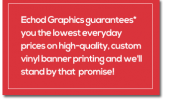 Description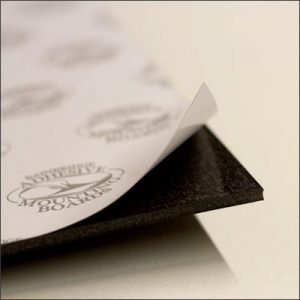 Bring to life any retail display or business presentation with our gatorboard signs. Made from a lightweight polystyrene core and high quality, rigid paper faces, our 3/16" gatorboard is the perfect solution for temporary and permanent retail signage, storefront displays, and decorative pieces. This indoor sign will upgrade your store, business, or home and is durable enough for reuse. Every gatorboard sign is printed using vibrant UV ink, making for a visually-appealing, yet cost-effective sign.
Gatorboard Highlights
Weight: .22 lbs per square foot (about the weight of 18 quarters)
Thicknesses: .1945" (about the thickness of 50 sheets of copy paper)
Details: T Rigid polystyrene core (available in either white or black), lightweight, durable..
Uses:Indoor use only. Exhibits, point of purchase displays, temporary retail signage and displays, business presentations, trade show signage, restaurant signage, menus.
Print Method: Four color process, eco-friendly, weather, fade and abrasion resistant UV ink
Estimated Lifespan: 2+ years with proper care and storage.
Custom Sizes:12″x12″, 24″x12″, 36″x18″, 2'x4′, 4'x4′, 4'x8′
Installation & Care
Installation: Gatorboard can be hung on a wall using screws, nails, or an effective adhesive. Use rope, string, or bungee to hang gatorboard from a ceiling. If you wish to have holes drilled into your sign, make sure to select the 'drilled holes' option before completing your purchase. Create 3-D displays by using multiple gatorboard pieces as the building blocks.
Care: Gatorboard signs are intended for indoor use only. Avoid placing gatorboard in areas where it will be exposed to increased amounts of moisture and refrain from using any liquid or cleaning solution to remove dirt from the sign. When handling, make sure not to excessively bend the board, this will cause a permanent crease in the material or possible tearing of the board. Edges can be easily dented, so take care when transporting and displaying gatorboard..
Gatorboard Options
Printed Sides: "Determines if your sign will be printed on one or both sides."
Cut: "Your sign will be cut to the shape of your design."
Drilled Holes: "Holes can be drilled into your sign. Specific hole placement options are displayed in the design area and in cart."
White Ink: "Determines what type of white ink is needed."
Material Color: "Select the color of the raw material."