Customize with any message, logo, or image

Any Custom Size, Large or Small

Fast Turnaround With 1 Day Production
Customizable For Lease Signs
Choose a template from the categories below and personalize it with any custom text, color, image & more.
Don't see the For Lease Sign you need? We offer FREE DESIGN SERVICES!
For Lease Signs Made Right
What are For Lease Signs?
Are you needing to get new lessees into your office space, warehouse or property? For lease signage is a valuable yet inexpensive way to advertise an available property over long periods of time. Most frequently, for lease signs are posted in the form of a banner hung over a building facade or on the exterior wall of a building. A for lease sign should be able to be seen from a distance, therefore knowing what size of sign to use as well as which fonts to use for your sign can make a big difference. No matter if you are hanging a banner, posting a large,  property sign, or putting out a road-side feather flag, for lease signs are a valuable part of advertising a property for lease.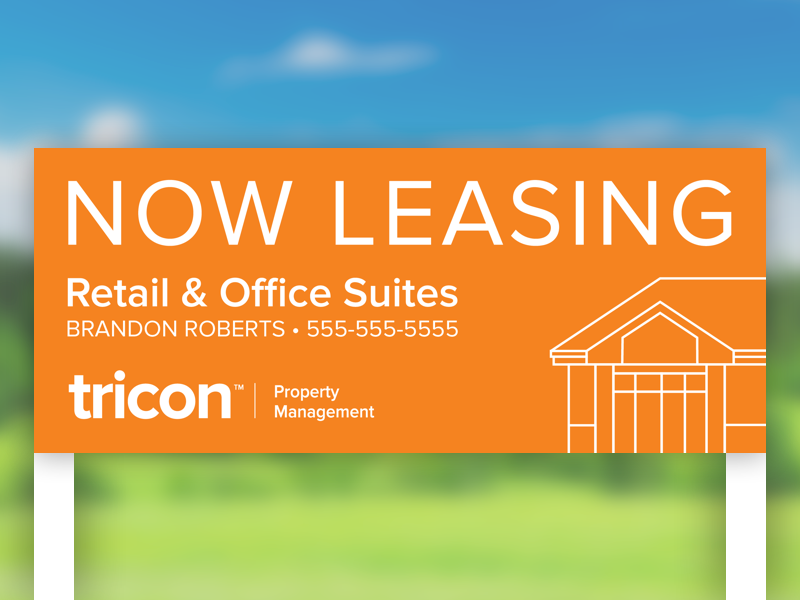 Types of For Lease Signs
There are many applications for purchasing and using for lease signs. Different situations may require posting different sign types. For example, for lease banners work well to hang on buildings to be seen from a distance. Lease Signs might be more preferable to post in front of an industrial property. However you plan to advertise your property for lease, we have the sign type to match your needs.
While the sign types featured on this page are the most popular choices, this does not exclude all of the other sign types you can use to create for lease signs. Other sign types to consider include reflective aluminum, posters, and more. Feel free to check out our home page to see all of the sign types we have to offer.
Common Uses
For lease signage has been an important way to find tenants for a property for ages. Listing a property for lease with signs is one of the many effective ways to get traffic and inquiries from interested parties. Here are a few of the common uses of for lease signs that have proven to be effective:
Hanging a banner from a building – Hanging an outdoor vinyl banner from a building you want to lease is a great way to get noticed. Buildings are easily spotted from the roadside as drivers pass by. To provide the most visibility for your banner, hang it from the building near the edge of the roof. You can mount your banner using grommets and hooks or rope.
Mesh banner hung between posts – Mesh banners make great for lease signage. Vinyl mesh is porous material which allows for wind to pass through. Mesh banner material is ideal for hanging between posts, trees or over a road between poles. It also works well attaching to chain link fence. You can rest assured that your banner will not be blown away as long as it is rigged securely. Vinyl mesh is also tear resistant.
Yard signs posted in various locations – Yard signs are an easy way to guide people to your property for lease. You can post yard signs right in front of your property in several creative ways. You can also post yard signs temporarily around the neighborhood of your property to catch the eyes of more traffic on neighboring streets—just make sure to you have the proper permissions before posting temporary signs.
Creating An Effective For Lease Banner or Sign
An effective for lease banner or sign is one that clearly states the intent and provides a quick and easy way to contact you. You will attract more potential tenants through your sign if you begin with your target tenant in mind. Understanding your target tenant and creating a persona that embodies the perfect tenant to fit your space will improve your messaging and sign appearance. For lease signs are more effective when they are not too cluttered with text. Keep your design as simple as possible without leaving important details out. Here are a few tips to keep in mind.
Keep the design simple – A good for lease sign should attract attention, but you don't want the design to be so busy that the message is lost. Your sign might shout a little with 2 or 3 colors, but it shouldn't be screaming. Keep in mind the time-tested basic design principle—K.I.S.S (keep it short & simple).
Make your message short – Most likely, people who will see your for lease sign will only have a couple of seconds at most to look at the sign. A big quick statement such as "Office Space For Lease" is sufficient for the subject of the message. You also want to provide a way for potential tenants to contact you. Placing a phone number and website or QR code underneath "for lease" is a recommended practice.
Use color—just not too much! – One of the best ways to draw attention to your for lease sign is to use contrasting colors. Write your message in a white text and place the text over a black background or vice versa. You can also write in shades of blue, green, or red. Using contrasting colors for your text and background will enable passersby to easily see your for lease sign in full sunlight or in shadow. In addition to using contrasting colors, you'll want to consider the tone (or brightness) of the colors you use for your sign. Most likely, the type of people looking to lease your property are decision makers. Use color that matches the professional nature of the leasing opportunity.
Sizing matters – Another element to consider when designing your for lease sign is the height of the letters in your message. People will likely be driving by your sign which means that the distance from their eyes to your sign will be at least 10-20 feet away. Don't make your text so small that they can't be read easily from a distance. Use this rule: letters should be at least 1 inch in height for ever 10 feet of desired viewing distance. Make your text proportionate to the size of your for lease sign and use a large, clean font. For more details on how to make your for lease sign seen, check out our additional resources and read our blog post: Letter Height Visibility. If you feel like you could use help designing your for lease sign to get the most attention, don't hesitate to get free design help from our excellent graphic design team.
As a bonus tip, if you are advertising a property for lease through multiple channels including using signage, keep track of how many calls or inquiries you get and ask how they found out about the property. This will help you learn which channels are most effective and how you can optimize your advertisements in the future.
Beyond For Lease Signage
We want you to be successful in finding the right tenants for your property. Finding the right business or professional to lease out your space will take special consideration and effort. Here are a few ideas apart from posting for lease signage to get you started:
Build a website or web page – Having a site or page dedicated to your property is a great way to provide details on the space for lease. If you link your website to Google Analytics, you can also track how many people visit your site and where people are coming from to find your site. Setting up your own web page can be done through your personal website, blog, or can be created as a stand-alone website.
Get online with listing sites – Set up a listing on LoopNet or other commercial listing sites where potential tenants will be searching. Wile most commercial property listing sites charge a fee to join and list, you can also look into listing your property on Craigslist or other classified sites. Listing sites are useful because the companies that run them provide convenient search tools for users on their sites. As you enter in the information and details about your property, people looking to lease property that match your description will quickly find your listing.
Make cold calls to people in your network – The great thing about leasing commercial real estate is that the number of people as well as type of people is narrowed down. You can get very descriptive and come up with a list of potential tenants in your city, state, or region who might be interested. Make some direct calls and invite them to consider your space for their business or office.
Utilize direct mail – Similar to cold calling, direct mail can be an effective use of marketing dollars in the case of leasing commercial property. Using a targeted list, you can create a mail piece that is suited just right for people who would be interested in your space. Be sure to include a direct call-to-action such as "Visit Our Website" or "Call Us" and provide clear details on how to get in contact with you.
Create an online advertisement campaign – Another way to get people to find your listing is to create an online ad campaign through Google Ads. Setting up an ad campaign using keyword phrases such as "office space for lease near me" is a great way to direct people to your listing.
When you implement some of these ideas along with your outdoor for lease signage, you will be able to find the right tenants for your listing.
GeminiSigns.com
Your trusted, custom signage provider.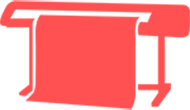 On-Site Manufacturing
Using the latest Technology
and Equipment.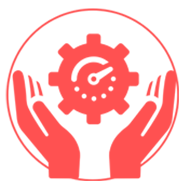 One Day Production
Order Today. Ships
Tomorrow.

40+ Years Experience
Years of experience, expertise
and beautiful prints.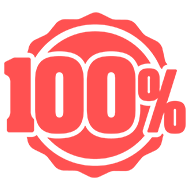 100% Satisfaction
Guarantee
You'll love it! We guarantee it!