Include Your Business Name, Logo, & Any Custom Message

Cost-Saving Quantity Discounts

Produced Today, Ships Tomorrow
Customizable Reserved Parking Signs Made from Aluminum
Choose a template from the categories below and personalize it with any custom text, color, image & more.
Need help with your Custom Reserved Parking Sign? We offer FREE DESIGN SERVICES!
Reserved Parking Signs Made Right
What Are Reserved Parking Signs?
Prevent the general public from parking in designated areas at your business, restaurant, church, or hotel with reserved parking signs. This can include customer parking, employee parking, VIP parking and more. These signs can be fully customized with any message, color, image, or logo at no additional charge. They can also be created at any size, while the most common size used is 12" wide and 18" tall. They are usually made from either aluminum or reflective aluminum, but can be created from any of our available sign materials.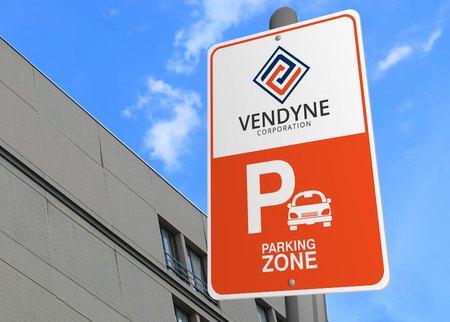 Types of Reserved Parking Signs
Your reserved parking sign can be created from a wide variety of sign materials. There are, however, materials that are more popular than others due to durability, cost, and specific use. Here are the most common sign materials used to create reserved parking signs:
Aluminum – 2 mm thick with a solid polyethylene core. Long lasting and a great option for outdoor displays. Learn More
Reflective Aluminum (Meets MUTCD & DOT Requirements) – Engineer-grade reflectivity to allow visibility in low light. 2mm thick with a solid polyethylene core. Learn More
Plastic – Plastic material offered in either a 3 or 6 mm (.12" | .24") thickness. Can be hung, mounted, or placed as a display. Learn More
A-Frame Sign – Durable plastic stand with standard and premium options. Custom graphics included on both sides. Learn More
High Adhesive Decal – Durable, permanent decal designed to withstand harsh elements and conditions. Great for outdoor use. Learn More
While the signs listed above are the most common choices for reserved parking signs, they are not the only choice you have. Other signs you can use include yard signs, banners, brushed aluminum signs, magnets & more. Be sure to check out our homepage to see all of the sign types we have available.
Common Uses
Reserved parking signs can be used to reserve parking locations for a wide variety of specific individuals or groups. Parking spots are generally reserved as a way to provide quick and easy access to the entrance of a facility as well as honoring someone for their title or achievements. They can also be used to reserve parking spots for those that are physically handicapped and need to be able to park as close as possible to the entrance. Here are some of the most common uses for reserved parking signs:
Businesses, Offices, and Restaurants – Customer Parking, Employee Parking, Employee of the Month Parking Space, Management Parking, Handicap Accessible Parking
Hotels and Event Venues – Guest and Visitor Parking, VIP Parking Spaces, Prohibited Parking Locations, Handicap Accessible Parking
Churches and Religious Institutions – Pastor/Ministor Parking Spaces, Clergy Parking, Visitor Parking, Handicap Accessible Parking
Hospitals and Medical Facilities – Expectant Mother Parking Spaces, Emergency Parking, Doctor/Physician Parking Spaces, Visitor Parking, Patient Parking, Long-Term Parking, Handicap Accessible Parking
General Standards & Regulations
Signs used to reserve parking areas for general groups such as customers, specific individuals, or employees do not have very stringent standards or regulations. However, if they are used in publicly accessible lots, the MUTCD may require your sign to be reflective. This may or may not be enforced depending on your area, so we recommend checking with local authorities if you are needing to create signage that is compliant with local regulations. Regardless of regulations, it is generally a good idea to create your reserved parking sign from our reflective aluminum material. This material is engineer-grade and will allow people to see your sign not only during the day but at night as well. As for the size of your sign, the most common/accepted size is 12" x 18". If you are using this sign for private use, however, you are free to make your reserved parking sign as big or small as you would like.
The type of reserved parking sign that tends to have more regulations tied to it are those meant for reserving handicap accessible parking locations. Regulations for these signs tend to vary state to state and designate what size and color the sign needs to be as well as what message must be included on the sign. If you are interested in creating a handicap reserved sign, we recommend checking your local regulations to ensure compliance before doing so.
Tips for Creating an Effective Reserved Parking Sign
To put it simply, your reserved parking sign needs to be easily seen and easily understood. Easier said than done, right? Here are some tips to help you create an effective reserved parking sign:
Select the Right Sign Type for Your Needs – Where are you placing your sign? How big do you want it to be? How long do you plan on using it? These are just a few of the questions you can ask yourself when deciding on which sign type to go with for your reserved parking sign. The most common sign used is an aluminum sign. This is due to its durability, long lifespan, and low cost. However, if you are looking for a sign that can be seen both day and night we recommend going with our reflective aluminum sign.
Make it an Appropriate Size – Once again, the most common size used for reserved parking signs is 12"x18". You can, however, make your sign any size you would like. Making your sign larger will allow you to include more content on your sign and make it easier to be read, but making it too large can create a distraction for your customers or guests. The reason why the 12"x18" size is used so frequently is because it strikes a balance between being clearly visible while remaining inconspicuous enough to not be distracting or overbearing.
Brand Accordingly – Your reserved parking sign is fully customizable with no additional cost to you, so take advantage of it! Incorporate your business name, logo, colors and more to help viewers of your sign know that it is directly tied to your business.
Keep it Simple – Less is more. Keep your sign simple and direct so its viewers will have no confusion as to who is allowed to park in the designated parking location. Try using symbols that are widely recognized and use as little text as you can. Trust us, no one is going to take the time to read a sign with several paragraphs of text on it.
Choose the Best Location – It goes without saying that the most common location to place your reserved parking sign is right at the parking space that is being reserved. This may work for up to a few parking spaces, but what if you are trying to reserve an entire parking lot or location? One thing you can do is place additional signs at the entrance to the parking location (consider using A-frame signs for this) as well as on light posts, walls, or other structures or surfaces.