Happy Birthday Banners & Signs
Make your loved one's special day extra special with one of our custom banners or signs!



Customize With Any Name, Age, Image & Color
Free Professional Design Services
1-Day Turnaround for Any Banner or Sign
Happy Birthday Banners
Choose a template and personalize it with any custom text, color, images & more.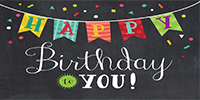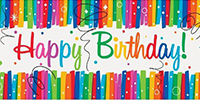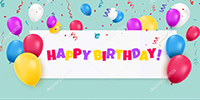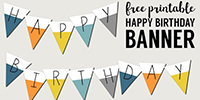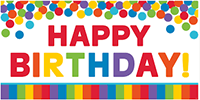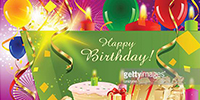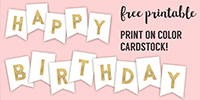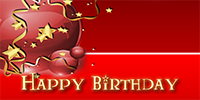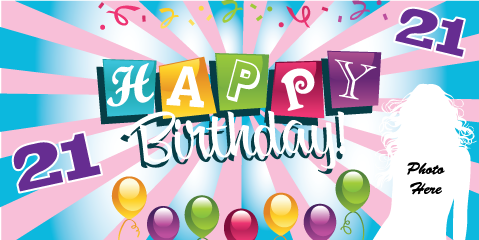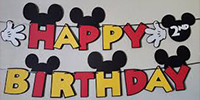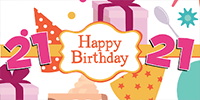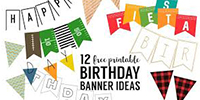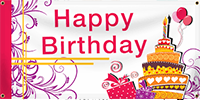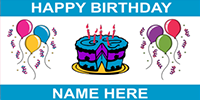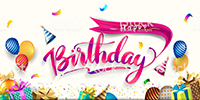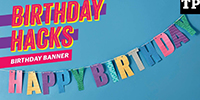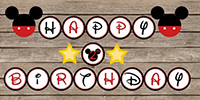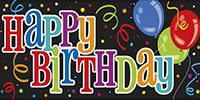 Don't see the Happy Birthday Sign you need? We offer FREE DESIGN SERVICES!
Happy Birthday Banners & Signs Made Right
What Are Happy Birthday Signs & Banners?
Happy birthday signs are used to celebrate a loved one's birthday. Whether they are young, old, male, or female, everyone enjoys being appreciated and what better way of doing so than with a customized happy birthday sign or banner.
Hang up a banner, place a yard sign in your yard, or think of other creative ways to display your birthday sign. Make your loved one's birthday a day to remember with a custom happy birthday sign.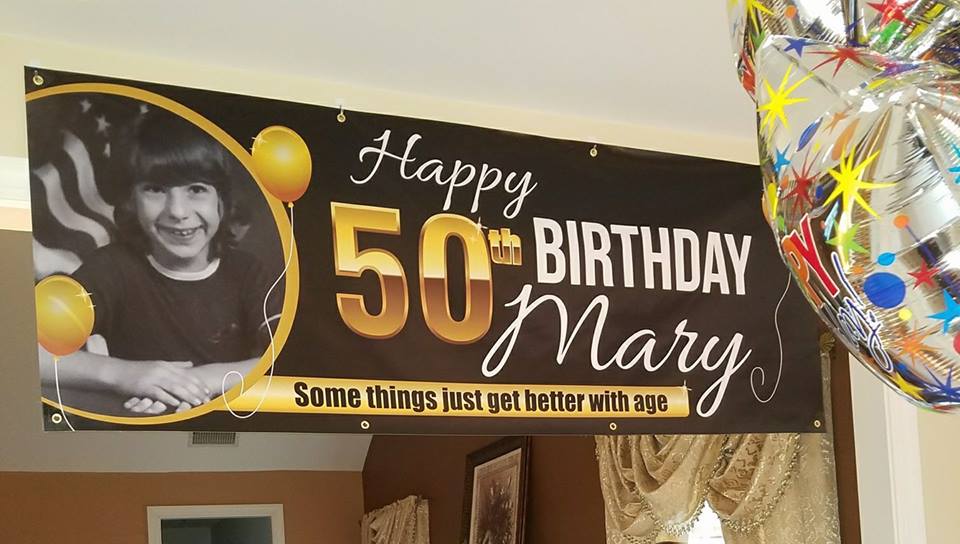 Types of Happy Birthday Signs & Banners
Happy Birthday signs and banners can be created using any of the sign types we offer. Below are the most commonly used sign types for birthday parties:
Vinyl Banner – 13 oz vinyl material with free grommets and hems. Great for larger outdoor displays.
Yard Sign – 4mm corrugated plastic with vertical fluting. Very cost effective, versatile, and easy to place.
Poster – 12 point cardstock that is flexible yet sturdy. Can be hung indoors or used as a window display.
Foam Board – 3/16″ foam board with a biodegradable paper face. Cost effective and great for larger indoor displays.
Clear Window Clings – Razor thin and transparent vinyl material designed to be easily removed and reused on any glass surface.
Make Your Loved One's Birthday Extra Special
We all want our loved ones to feel special. Birthdays provide one day a year where we can go the extra-mile to show our love and appreciation for our loved ones. We buy them gifts, write them cards, take them to dinner, and throw the occasional birthday party.
Most birthday parties have a theme. If it's a princess theme, you might have dress-ups. If it's a super-hero theme, the cake might have the avengers on it. If it's a golf theme, the cake might be green with golf balls on it. With our full customization, you can create a happy birthday banner, or sign, to perfectly match the theme of your party. Going for a dinosaur theme? Add images of dinosaurs to your sign at no additional charge. Can't decide on what to add to your themed party? We offer free professional . Little things make a big difference. One thing is for sure, whatever the theme is, the decorations should add to it.
One way to make your loved one's birthday party a cut above the rest is with a fully customized happy birthday banner. For less than $30, you can get a banner that will be sure to put a smile on your loved one's face, or get a poster for less than $20. Both are fully customizable and with a quick 1-day turnaround they will make it to your house in time for the special occasion. Regardless of the person or setting, a customized birthday sign will be sure to brighten their day.
Need Help Figuring Out What to Get Your Loved One for Their Birthday?
We all know that one person who is impossible to buy for. They might already have everything they need, or you just might not know what to get them. One thing that everyone likes is being around loved ones and feeling appreciated. A lot goes into a party and many people prefer acts of service as opposed to actual gifts.
Birthday parties are great for any person. It's a way for loved ones – friends and family – to get together and celebrate. Food, cake, games, and people all make for a great birthday party. However, no party is complete without party favors–balloons, decorations, confetti, etc. Party favors are cheap and go a long way in adding fun and excitement to the party.
A custom birthday sign is a great way of saying thank you and expressing your love for a family member or friend. You could buy them another sweater that they'll probably never wear, or some jewelry that will probably just sit in their drawer, or you could buy them a happy birthday sign that will definitely put a smile on their face and be something they'll always remember.
Picking the Right Happy Birthday Sign
Chances are, if you're reading this, you're looking to get a birthday sign for your loved one. But how do you know which one to get? Below is a list of the most common birthday signs and a little info about them:
Banners – Banners are typically the largest signs. The average is 72" x 36", but can be adjusted, depending on your needs. Our banners come with grommets which allow for easy installation/hanging. You can use string, zip-ties, hooks, or a number of other things to hang your banner. There is also an option for pole inserts if you prefer that. Being made out of 13 oz. vinyl, these banners can be displayed inside or outside.
Yard Signs – Yard signs are great for showing people where the party is. Place them in your front yard or throughout the neighborhood to direct traffic to your house. They are affordable and water resistant so even if it rains or the sprinklers turn on, they won't get ruined.
Posters – Posters are less expensive than banners, but usually not as big. Similar to banners, but different in the fact that they can stand against a wall without any additional materials/accessories. Our posters are made of 12 point cardstock, which makes them great for indoor use.
Foam Boards – Foam board signs are another great use for indoors. They are 3/16" thick. Because they can't be rolled up like posters, they are a sturdier option. Prop them up against a wall or use an easel. You can also use push-pins to add things such as paper, pictures, ribbons, or other decorations.
Clear Window Clings– Clear window clings or static clings are different from the rest of the options in that they 'cling' to the window. They can be easily taken off, and repositioned/reused. These are great for generic birthday signs as you can easily put them up and take them down and store them for the next birthday occasion.


Award-Winning Customer Service


100% Satisfaction Guarantee