Restaurants are far more successful when they effectively use signage to entice potential customers into their locations. Before they see or smell the food, customers are exposed to signage, so it's absolutely imperative that the right signs are used to bring people in the doors. At Signs.com. we offer a variety of signs that restaurants can use to advertise, promote, and entice. No matter where your location is, we have a sign that will work for you.
Signage is not only used as outdoor advertising for your restaurant, it's also necessary for regulatory signs, including handwashing signage, store hours, restroom signs, and other indoor restaurant signs. We offer excellent signage choices for use as menus, branding and decor, temporary displays and much more.
No matter what your signage need is, there's no need to worry. With thousands of restaurants helped, unmatched customer service, a state of the art production facility, one day production, and free design services, there's no doubt we can help you in creating the signage your restaurant needs.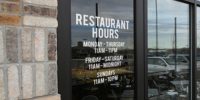 Clear Decals
Made from an adhesive vinyl, our clear window decals make displaying store hours, promotions, and logos a breeze on restaurant windows, doors and other glass surfaces.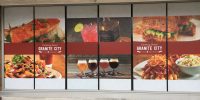 Perforated Decals
Produced from vinyl that is covered in micro punctures and allows one way visibility, these decals are perfect for images used on full-window advertisements and storefront branding.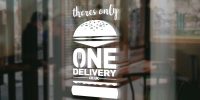 Static Clings
This temporary vinyl sign can adhere to any window, allowing for posting, repositioning and reuse of advertisements, images of food combos, or regular specials and deals.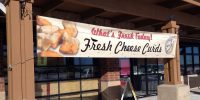 Vinyl Banners
Signs.com offers a virtually endless selection of banner sizes for your restaurant. Great for grand openings, events, and catering services, our banners are meant to last for years to come even when used outside.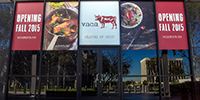 Aluminum
Whether used indoors or outdoors, durable aluminum signs are ideal for wall-mounted menus, professional looking logos, and regulatory or property signs for all types of quick service and formal restaurants.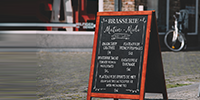 A-Frame
Sturdy A-Frame signs are excellent for outdoor advertising on sidewalks near your restaurant. Promote deals, give a sneak-peek of your menu, or direct those who pass-by to try your food with these signs.
Having signs inside your restaurant benefits both customer and employee alike. There are a variety of signs that are needed in a restaurant to allow daily operations to run smoothly, as well as fulfill any state health code regulations that require certain signage. When planning on signs to display in your restaurant, it's important to consider how you can help customers navigate the facility, while also providing enticing visual signage to help sell your food and services!
Indoor restaurant signage includes menus, public health notices, signs designating areas where alcohol is served, restroom signs, emergency exits, and directional signs to point patrons to where to stand in line. Signs are often overlooked in restaurants, but they are critical to not just a functional business but one that meets all the bylaws and health codes that come with it.
Browse each section of templates below to find the indoor signs needed for your restaurant. Click any template to begin customizing a sign, or search all of our restaurant templates at the bottom of the section. Our design tool allows you to create the perfect sign for your eating establishment or upload your own branding and logo files.
Presenting sales and menu specials to customers is a must for restaurants to thrive. There are many ways in which you can show off your latest deals and sales using signs. As many restaurants are located in high foot traffic areas or have storefronts visible to busy streets, we recommend using our clear window decals to effectively promote sales and regular specials.
These decals use adhesive to adhere to windows and provide for limitless design opportunities when it comes to promotions. Depending on the climate, these decals can be placed on the inside or outside of the window to be visible to those not in your restaurant. You can also effectively use window decals (and even static clings which are repositionable and reusable) to target customers inside by placing them on interior glass surfaces such as windows or displays.
Perforated decals will also maximize the size of your advertisements while still allowing customers to see out your windows due to their one way visibility. I.e. Allow customers to see the advertisement from the outside but customers and employees will still be able to see through the decals to the exterior of your business.
Static cling decals are also available if you want to display seasonal sales or promotions using a reusable sign. These clings are great for sneeze guards, storefronts and more. Simply press them onto a smooth surface with your hand and peel away when you're done. Unlike decals, which are one time use due to their semi-permanent nature, clings can be reused on a daily, weekly or monthly basis. No matter which type of decal or cling is needed for your restaurant, these restaurant decals are a versatile and affordable way to advertise what your restaurant has to offer.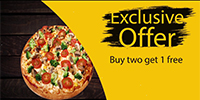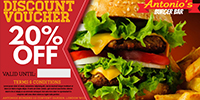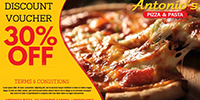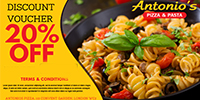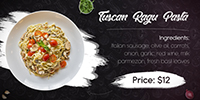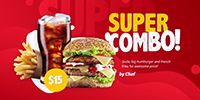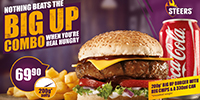 Providing more permanent wall-mounted menus and other special menus for customers is a basic necessity for a restaurant. We have the perfect solution for your menu! For wall mounted menus, we recommend using our gatorboard signs. These signs are made from a high density foam, making for a lightweight and very inexpensive sign. Gatorboard does not sacrifice quality in design, as images and text are printed clearly, making it a perfect sign for displaying a menu inside your store. Your gatorboard menu can be easily mounted to any rigid surface and is affordable enough that replacing it due to menu changes won't break the bank.
Alternatively, if your restaurant has the need of displaying seasonal or special menu items, our foam board signs will make for a great temporary sign. Foam board can be displayed on an easel or mounted on a wall using adhesive. Simply set up and take down these temporary menus as needed in your restaurant. Other options to display specials or new menu options on a temporary basis include posters, wall decals and clings.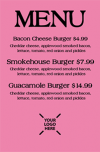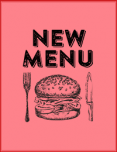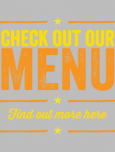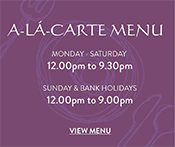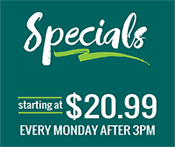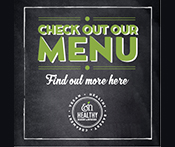 There are a number of regulatory signs that restaurants must display in order to maintain proper health and safety codes. Common regulatory signs include handwashing signs, maximum occupancy signs, restroom signs, and other safety signs. These signs are usually permanent and must last for many years. We recommend using aluminum signs for regulatory signage. They are extremely durable, rust proof, and easily mounted on walls. Aluminum signs give you a professional sign that will add prominence to the messages you display. Alternative regulatory sign types include rigid plastic (more affordable) and acrylic (most aesthetically pleasing), both of which would work great in place of aluminum restaurant signs.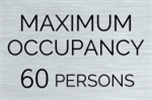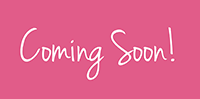 Perhaps the most important signs your restaurant will use will be the ones you display outside of your restaurant since they are the ones that will attract customers. Knowing which signs to use and how to place them will give you an advantage in advertising to the public. We provide an assortment of exterior restaurant signage to help win over potential customers. Whether you're looking to promote a new menu item, advertise a sale, or are needing to hire a new employee, we've got you covered.
While a variety of sign types would work for exterior signage, one of our most versatile and affordable signs we recommend using is our vinyl banner. Banners are excellent for any advertising need and can be customized completely to your specifications. Banners are easily seen and are weather resistant, giving you exposure no matter the circumstance. Other outdoor signage options you can use for your restaurant are A-Frame signs, which are great for high foot traffic areas, and feather or teardrop banners which are great for roadside businesses.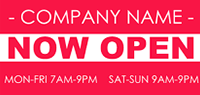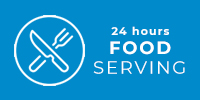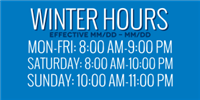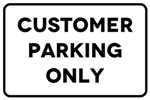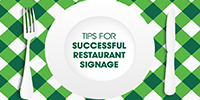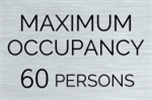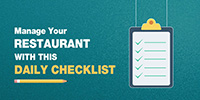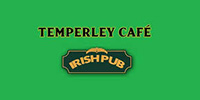 GeminiSigns.com
Your trusted, custom signage provider.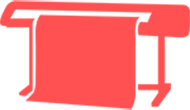 On-Site Manufacturing
Using the latest Technology
and Equipment.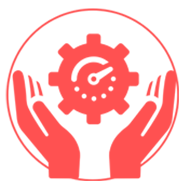 One Day Production
Order Today. Ships
Tomorrow.

40+ Years Experience
Years of experience, expertise
and beautiful prints.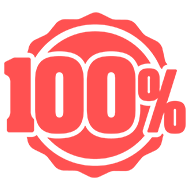 100% Satisfaction
Guarantee
You'll love it! We guarantee it!