Bricks and mortar retail stores rely upon signage to advertise and attract customers. Successful businesses employ a vast array of signage types that are displayed inside and outside of the store to increase profitability from products and brands. Displaying signs is a critical component of running a successful store, and if done correctly, will be a big part of boosting sales and driving foot traffic.
At Signs.com, we provide retail stores with the necessary signage that will attract customers and solve your advertising needs. With unrivaled customer service, state of the art production facilities, and free design services, we offer the best solution for your retail signs.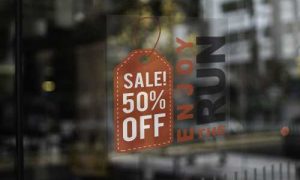 Clear Decals
Semi-permanent window decals can be used to display store hours, sales, logos and branding. Decals can be displayed inside or outside on any smooth glass surface depending on your needs and location.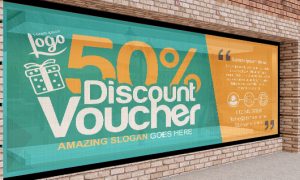 Perforated Decals
Micropunctures give these decals an extremely useful one-way visibility functionality. Great for covering entire windows or storefronts in an image or logo while still allowing light to pass through.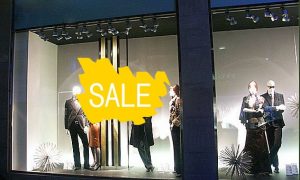 Static Clings
No adhesive is necessary for these reusable window clings. Perfect for temporary advertising, seasonal sales, and other promotional use, simply stick to a window then peel away and store when you're done displaying.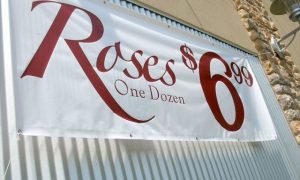 Vinyl Banners
Dependable, versatile, and cost effective, our vinyl banners are an effective means to advertise your store. Great for grand openings, seasonal sales, promotions, and product launches.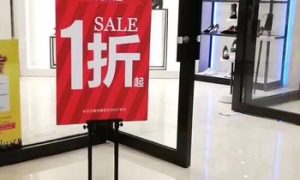 Foam Board
Made from a lightweight foam, these signs are intended for indoor use only. They are portable and lightweight and great for point-of-purchase displays and seasonal sales.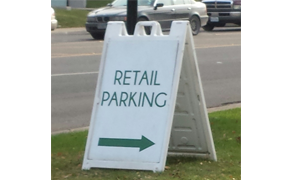 A-Frame
The perfect sign to advertise on a sidewalk or by a road. Made from heavy duty plastic, A-Frame signs are designed to endure the elements while driving passersby into your store.
The interior of any retail store will have a plethora of signs, some required and many more to enhance the shopping experience. Whether it's advertising products, directional signage, or regulatory signs, knowing which materials work best for specific uses will help increase the effectiveness of your retail signage. A focused effort on using the proper sign types and clear signage will help your customers have a seamless experience and increase the percentage of customers that become loyal shoppers.
Provided below are some of the most common signage needs for retail stores. Within each section we've made our recommendation as to what sign type will work best for the need. Click on any template to begin customizing your sign. Our easy to use design tool will aid you in creating the perfect sign for your display needs. If you still aren't sure what you need, contact us with any further question or for free design services!
Presenting sales and promotions with in-store signage and displays can be the difference between a browsing customer and one who makes a purchase. Well-placed and well-designed signage throughout your store will help communicate the benefits of your product or service as well as provide details for any current sales or promotions.
One of the first opportunities you have to help visitors turn into customers when they approach your store. That's why we recommend using clear window decals to make a great first impression. Getting customers through the door is your first challenge and decals help to do just that!
These decals are semi-permanent in nature and can be put on any smooth, non-porous surface on the inside or outside of your windows. Give passersby just enough information to get them into the store and then let your staff do the rest! Other useful signs that can be implemented throughout your store to advertise current deals include posters and foam board. These are both portable, reusable and affordable retail sign options.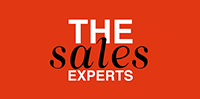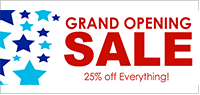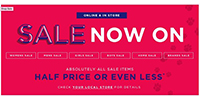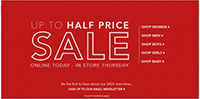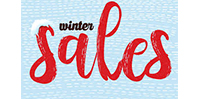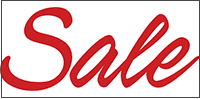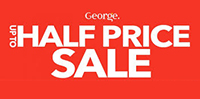 Once you have customers in your store, it is critical that point-of-purchase signage provides any other information needed and helps them complete their purchase. For signage placed at registers or otherwise, we provide a number of signs that are excellent temporary displays. One option for your displays is foam board signage. Foam board is lightweight and affordable for temporary inside-only displays. Likewise, retractable and X-stand banners are portable and effective point of purchase retail signage options.
Nonetheless, our recommendation for the go-to sign for your point of purchase areas and throughout your retail store are gatorboard signs. Gatorboard is a more rigid foam sign that can be mounted on walls or posts using screws, zip-ties, or rope or displayed on easels or other in store-features. Gatorboard's lightweight, portable and durable characteristics make it the best option for signs that have to be quickly put up and taken down and used regularly.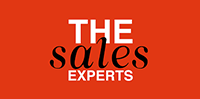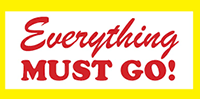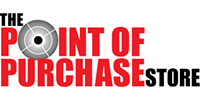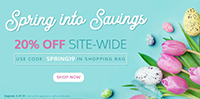 General facility signage for retail stores can fall into two categories: required and functional. Required signage can include fire exit, maximum occupancy, no smoking and other regulatory signage. Functional signage can be directional based, department signs, or even restroom or surveillance related signage.
While the sign material may differ depending on the use, we recommend aluminum signs for your facility-based signage. Aluminum signs work great as indoor retail signs as they are easy to mount to any rigid surface, offer a vibrant printing surface, and are extremely durable. Placed indoors and assuming proper installation and care, these signs will last for years to come. So if you're looking for indoor retail signs that will both be functional and add professionalism to your store, aluminum signs will not disappoint.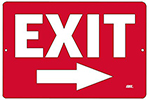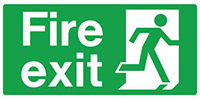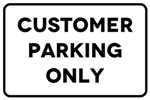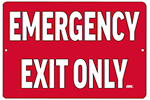 Retail stores have need of outdoor signage for a variety of reasons. If a store is looking to hire employees, signage will be posted indicating available positions. Store hours, sales, and other promotions are also presented to the public using signs. Further, surveillance, parking, ADA signage and shipping and receiving signs are common exterior signs for any retail store or location.
For exterior signage related to hiring, sales and promotions, and generating foot traffic for your store there are a couple of sign types that work best. A-Frame signs are one option for such uses. The primary advantage of A-Frame signs is their portability. A-Frame signs for retail stores can be put up and taken down in a matter of seconds. This is perfect for any store located in a high foot traffic area but has the need of storing the sign on a nightly basis. With the ability to weight the sign with water or sand, retail stores need not fear that this heavy duty plastic sign will be knocked over by people or by a little bit of wind.
Though for many stores the most effective outdoor sign to communicate current hiring, advertise sales and increase awareness will be vinyl banners. Vinyl banners, like A-Frame signage, are easily put up and taken down in a variety of locations and methods. These signs are also a durable exterior sign type. The advantage over A-Frames is the possibility of making much larger exterior signs for your store. For these reasons, if you're looking for large retail signs for outside of your store we'd recommend vinyl banners.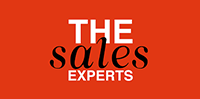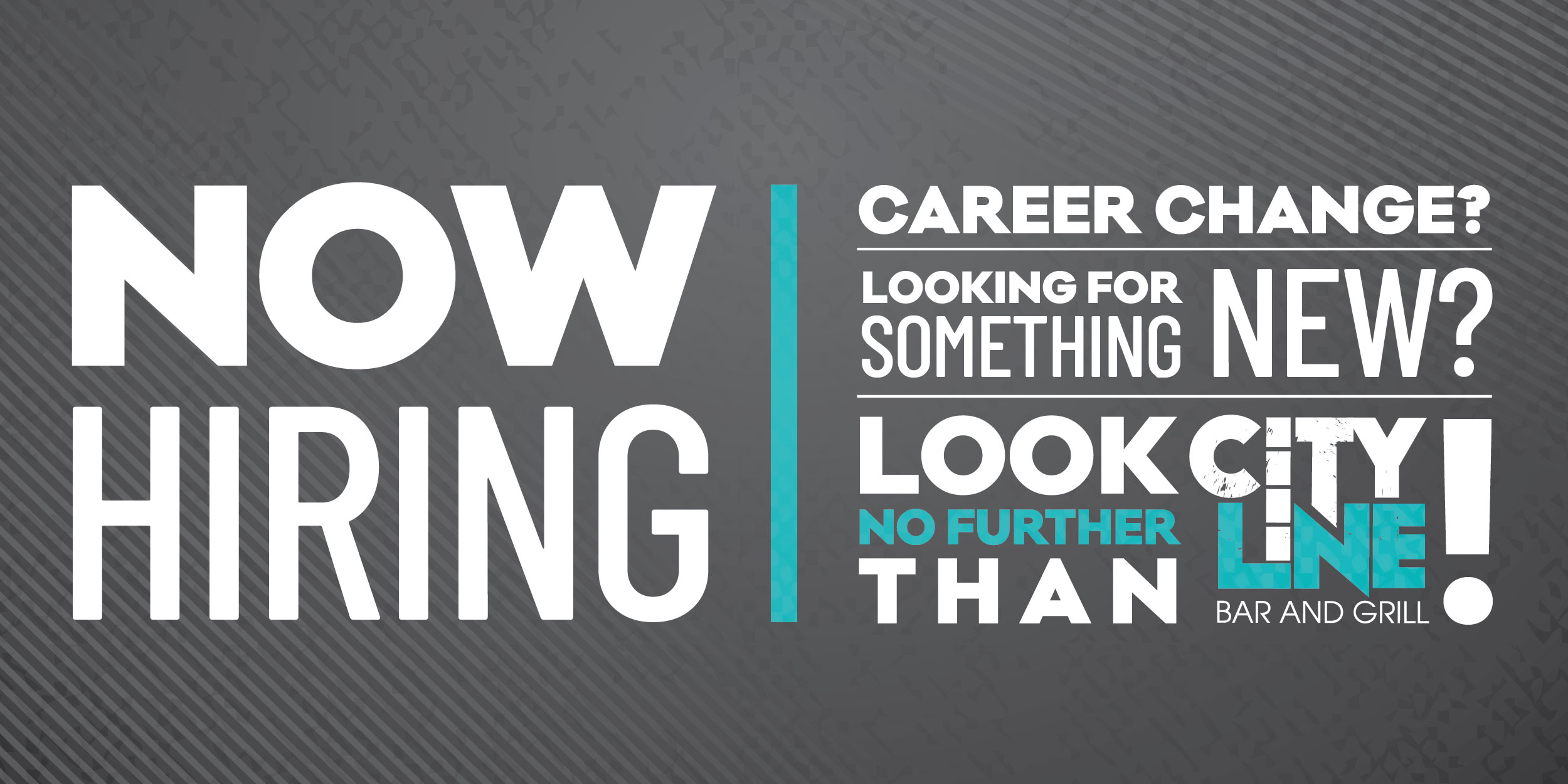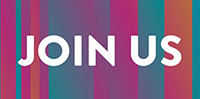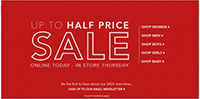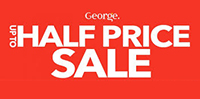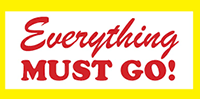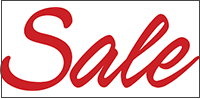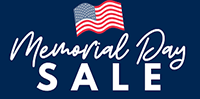 Retail sign needs related to exterior facility management include surveillance, parking, shipping and receiving, no trespassing, store hours and even branded signage.
For these exterior signs we recommend aluminum signs. The primary reason we recommend aluminum signs is their durability and rust-resistant nature. These features mean that exterior signs for your retail store will last for years to come regardless of the climate. These signs are not only great functional signs but aesthetically pleasing as well. We also offer reflective aluminum signs that work great for areas that need visibility during times when there is reduced lighting.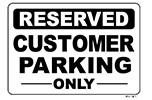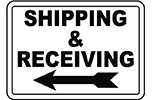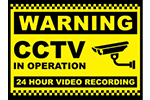 GeminiSigns.com
Your trusted, custom signage provider.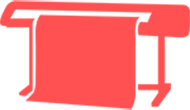 On-Site Manufacturing
Using the latest Technology
and Equipment.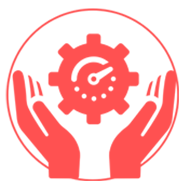 One Day Production
Order Today. Ships
Tomorrow.

40+ Years Experience
Years of experience, expertise
and beautiful prints.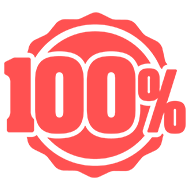 100% Satisfaction
Guarantee
You'll love it! We guarantee it!