Everything Included With Your Tent


Free Premium Carrying Case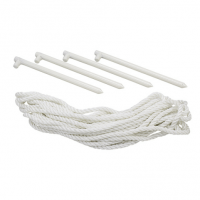 Premium Services at No Additional Charge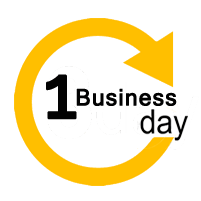 1-Day Rush Production
It's pretty simple. Order your tent today and it will ship out the next business day, ensuring you get your custom tent on time for your upcoming event. No additional charges and no hidden fees.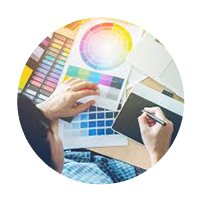 Free Design Help from a Professional Graphic Designer
Need help creating a design for your tent? No problem. Receive help from a professional graphic designer to create the perfect pop up tent. And the best part? It's entirely free.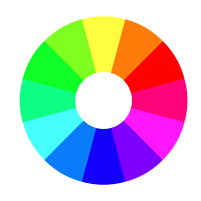 Full Color Digital Printing
Use any number of graphics, colors, images, or logos on your custom tent at no additional charge. Each tent design is printed using an advanced dye-sublimation process, leading to brighter, bolder, and more vibrant colors.
2Ways to Design Your Custom Pop Up Tent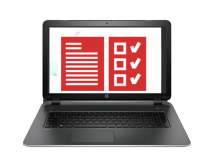 Tell us what you have in mind for your event tent by filling out a design services request form. One of our professional graphic designers will contact you within one business day. Work one on one with the graphic designer to create your custom pop up tent.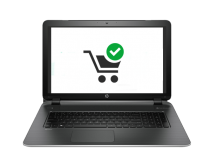 Order your finished tent design online and enjoy!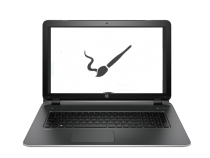 Jump into our easy to use online design tool. Upload images, create objects, add text, adjust sizing, change color, and so much more.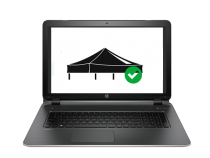 Make sure you are happy with your design and select your customization options.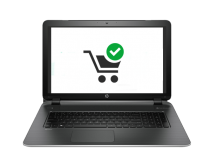 Order your finished tent design and enjoy!
What Are Custom Pop Up Tents?
A custom pop up tent is a 10'x10' shelter consisting of a custom-printed polyester canopy and a 1.6" thick aluminum frame. The aluminum frame easily expands and retracts, allowing quick and simple setup. The canopy rests on the top of the frame, providing shade and highly visible brand exposure. Any custom image or graphic can be printed onto the canopy, making it a great solution for advertising your business or organization. Your pop up tent can also come with additional accessories, including a premium carrying case, rope & stake kit, and set of four sandbags.
Custom pop up tents can be used both indoors and outdoors. They are most commonly used at trade shows, marketing events, sporting events, arts and crafts shows, and festivals. They also work great as sales booths. See the image in this section for tent terminology and definitions.
Tent Canopy
The tent canopy is the portion of the tent that rests on top of the tent frame. It is made of a 600 denier polyester material and is waterproof and UV/weather resistant.
Peak
The peaks are the triangular portions running up the side of the tent canopy. These are mainly used to display logos or custom graphics. There are four peaks, each of which are printable surfaces.
Valence
The valences are the rectangular portions running alongside the bottom of the tent canopy. These are mainly used to display websites, phone numbers, or other information. There are four valences, each of which are printable surfaces.
Tent Frame
The tent frame is the backbone of the tent, providing the tent's structure and size. It is made of 1.6" (40mm) aluminum and includes telescopic legs that allow you to adjust the height of the tent.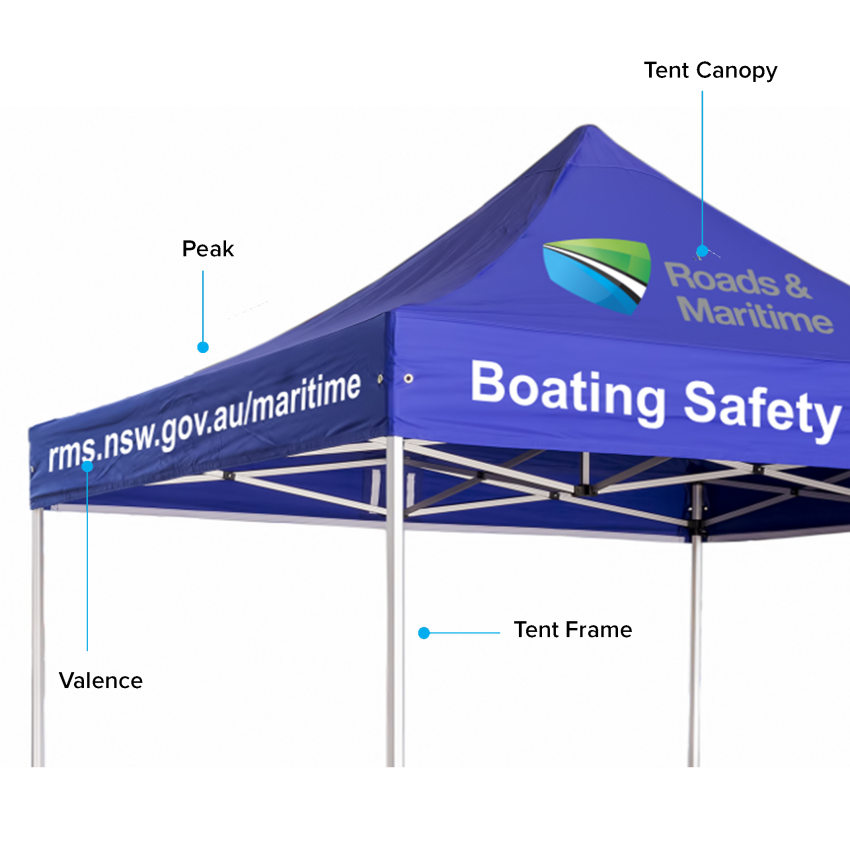 Full Color Digital Printing
Any design, graphic, or combination of colors can be printed onto your tent canopy. Your design will be printed on each side of the tent, allowing for full 360 degree branding.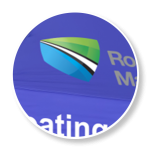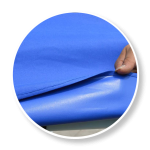 600 Denier Polyester Material
Each tent canopy is made with durable 600 denier polyester. This high quality material is not easily scratched or torn and will ensure a long life for your tent.
Reinforced Strips
You can choose between either black or white reinforced strips to be sewn into the seams of your canopy, providing additional strength and extending its lifespan.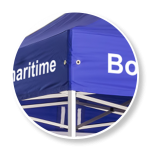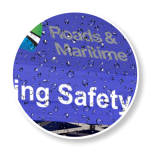 Weather Resistant and Waterproof
Designed for the outdoors, your tent canopy is coated to repel water, block out sunlight, and withstand the elements.
1.6" (40mm) Heavy Duty Aluminum
The frame of your tent is made with 1.6" aluminum, providing durability while being light enough to carry around with ease.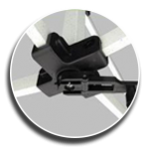 Adjustable Crank
The interior crank allows you to adjust the top of the tent, helping you to straighten out the attached canopy.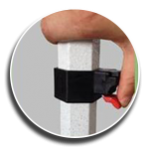 Telescopic Legs
Easily switch between four different heights for your tent. It's as simple as push, slide, and click.
Stabilizing Footplates
Foot plates are welded to the bottom of each tent leg, providing additional stability and giving you the option of securing your tent to the ground with metal stakes*. *included with order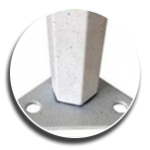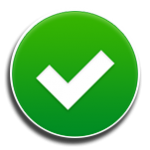 Easy Setup and Takedown
The frame of your tent has been engineered to incorporate a folding mechanism that allows it to be set up and taken down in one straight motion. See setup instructions for more information.

Premium Carrying Case
(free with tent purchase)
Rubber wheels and multiple handles for easy transportation
Compartment to carry hardware & accessories
Easily holds tent frame & canopy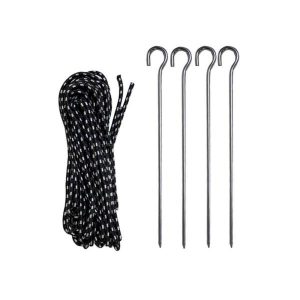 Rope & Stake Kit

(free with tent purchase)
Includes four 8" stakes that can be inserted into footplates on tent legs
Includes four 11.5' nylon ropes to help hold the tent down in windy weather
Kit carrying case helps keep track of pieces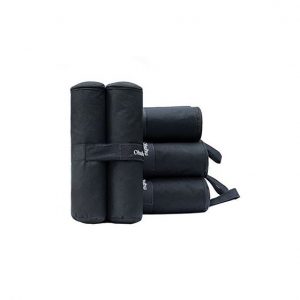 Sandbags (4 piece set)

(free with tent purchase)
Each bag holds up to 19 lbs of sand
Keeps your tent in place during windy weather
Easy to fill and attach to tent legs








Weight :
43 lbs
Size:
120″w x 120″d x 124.5″h (smallest)
120″w x 120″d x 137″h (largest)
Thickness :
1.6″ (40mm) aluminum

Details :

Expandable and retractable, telescopic legs, interior crank, welded footplates, easy setup and take down
Uses :
Indoor/Outdoor. Trade shows, marketing events, sales booths, sporting events, business events, fairs, festivals
Estimated Lifespan:
1-3 years* (see FAQ for lifespan details)
| | |
| --- | --- |
| Weight : | 8 lbs |
| Size : | 120″w x 120″d x 82″h (smallest) |
| Thickness : | 600 denier/ 6oz polyester |
| Details : | Waterproof, UV resistant, weather resistant, scratch resistant, easily attaches to tent frame using velcro |
| Uses : | Indoor/Outdoor. Trade shows, marketing events, sales booths, sporting events, business events, fairs, festivals |
| Print Method : | Four color process dye sublimation, eco-friendly, weather, fade and abrasion resistant UV ink |
| Estimated Lifespan: | 1-3 years* (see FAQ for lifespan details) |
Set Up Your Tent In Less Than 5 Minutes
Setting up your custom event tent is a very simple and straightforward process. However, please use the following instructions to ensure proper setup. While it is possible to set up your tent alone, we recommend using at least two people for optimal results. If you would like to keep a copy of setup instructions with your tent, you are able to download and print the setup instructions PDF here.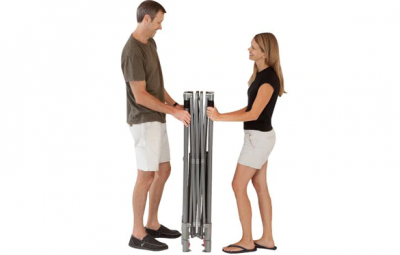 Remove the tent frame from the carrying case and stand it upright.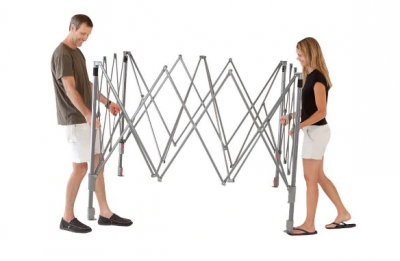 Slightly expand the tent to the point where you can grab ahold of the interior bars. Using two people, stand across from each other and begin to expand the tent by holding onto the center of the hardware while stepping back. Be sure to avoid the scissor sections of the frame as it unfolds, as it may become a pinching hazard. Continue expanding until the tent is about 5 feet wide.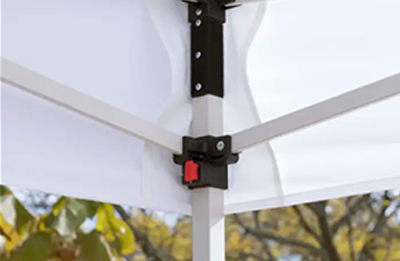 Place the canopy on top of the frame, aligning the corners and using the velcro to fasten the canopy to the frame.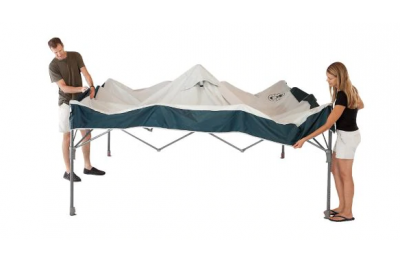 Each person will then grab a tent leg, lift, and step backwards to continue expanding the tent. Alternate between legs until the tent has expanded to the full 10 feet. When the tent is fully expanded you will be able to lock it into place by sliding up the locking mechanism at the top of each leg until it clicks into place.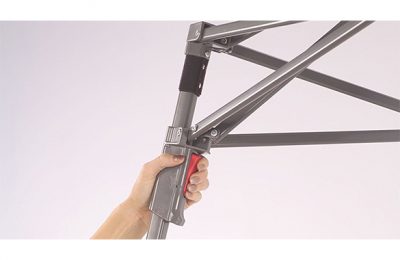 Next, you will need to tighten the tent canopy. Do so by rotating the crank in the center of the tent counterclockwise (when looking down at the crank, clockwise if you are looking up at it). Continue rotating until the center pole has reached its maximum height, making the canopy tight.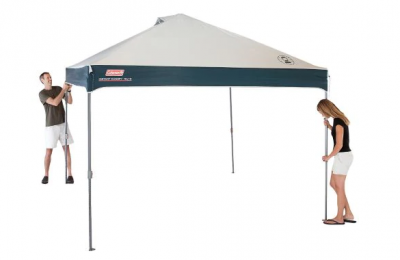 Now raise the tent by stepping on one of the footplates and raising the leg of the tent until you hear it click into place. Repeat this process on all four legs of the tent ensuring all four legs click into an equivalent height setting.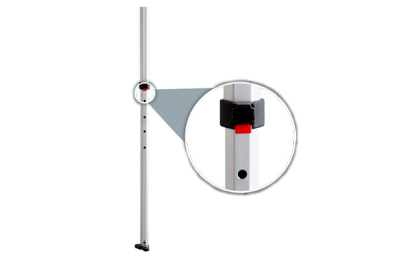 You may adjust the height of the tent by pressing down on the red switch on the leg's locking mechanism and sliding up or down until the leg clicks into place. There are four different height settings for your tent.
If you need to clean your tent canopy we recommend using warm water, mild soap, and a soft brush. Do not machine wash the canopy. As for the tent frame, you can use a damp cleaning cloth to remove dirt and scuff marks.
When taking down the tent, start by lowering each tent leg to the lowest height by pressing in the red switch in the middle of each leg and pushing all the way down. Next, press the red switch on the top of each leg and push down. This will unlock the tent. Start retracting the tent by using two people to lift up opposing legs and take steps forward. Once the tent is about five feet wide stop retracting and remove the canopy from the frame. Once the canopy is removed, continue to retract the tent frame until it is fully collapsed.
Store the tent frame and canopy in an area that is dry and room temperature. Do not keep the canopy on the tent frame when storing, as this may cause snags or tears.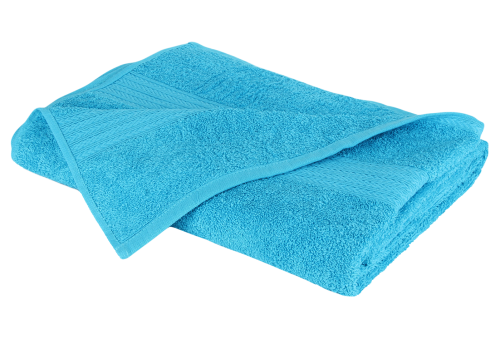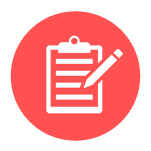 Artwork Submission Requirements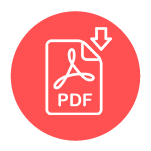 Download the Pop Up Tent Design Template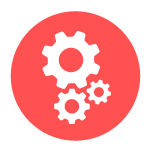 Pop Up Tent Setup Instructions.