What Are Outdoor Wall Decals?
Outdoor wall decals, also known as outdoor wall stickers or outdoor wall graphics, are perfect for customizing storefronts, office buildings, schools and more. Unlike most outdoor wall graphics, ours are manufactured out of an aluminum foil base that's both recyclable and PVC-free. Its superior adhesive and quality gives it a longer lifespan against vinyl alternatives, as well as the ability to conform to virtually any unsmooth or uneven surface.
The aluminum base also boasts more vibrant colors, better visibility day and night, all while being abrasion and weather resistant. Best of all, no special tools are required for installation: it's as easy as peeling and placing on any exterior wall!
Use them to advertise ongoing sales, to guide customers, brand walls for events, and more!
Use a custom outdoor wall decal on virtually any outdoor surface – even or uneven – to drive foot traffic to your store and make your walls come alive!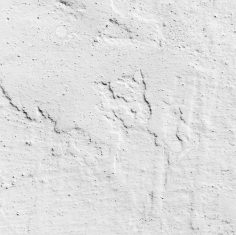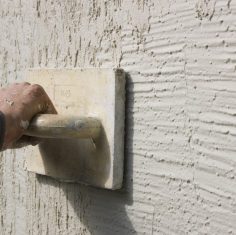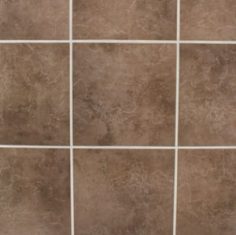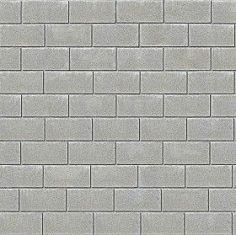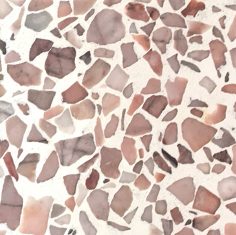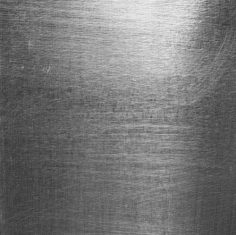 Outdoor wall decals should not be applied to painted or sealed surfaces. Both of these can result in problems during removal.
Foil-based Graphics vs. Vinyl Alternatives
Our foil-based outdoor wall graphics offer a number of advantages that make them an easy decision over vinyl products for outdoor use on the surfaces outlined above. These advantages include: superior durability, installation without having to use special tools, the ability to conform or be applied to uneven surfaces, easier and cleaner removal, and a more vibrantly printed design that appears as if it has been painted onto the end surface. We're confident you'll love your custom outdoor wall graphics!
| | Foil-Based Graphics | Standard Vinyl |
| --- | --- | --- |
| Lifespan | Up to 5 Years | 90 Days or Less |
| Conforms to Surface | Yes | No |
| Color Reproduction | Vibrant Full CMYK | Matte CMYK |
| Reusable | No | No |
| Panel Width | 53″ | 52″ |
Most outdoor wall decals require extensive cleaning and pressure washing of the surface prior to application. Because our graphics are foil-based, installation of your custom graphic is much easier. In most cases, simply spray down the wall or surface to ensure it is free of dirt and grime and you'll be ready to apply it in the desired location. No heat gun. No sealers. Just press and stick. It's that simple!
Best of all, when you're ready to remove your graphics, they will come off clean, in one piece, leaving no residue or marks.
Outdoor Wall Decal Features
Durability
When compared to vinyl graphics, our foil-based graphics can handle almost any weather condition and will last 5 years or more with proper care and maintenance!
Versatility
With a wide range of compatible surfaces and easy installation and removal your outdoor wall decals will be just what you're looking for to make your walls talk.
Superior Printing
With aluminum based wall graphics, expect more vibrant colors and crisp reproduction of your logo, text, and graphics. Many people say that these graphics appear as if they have been painted on to the wall!
Conformance
No more time spent worrying whether your surface is smooth or not. Our outdoor wall graphics conform to even and uneven surfaces alike.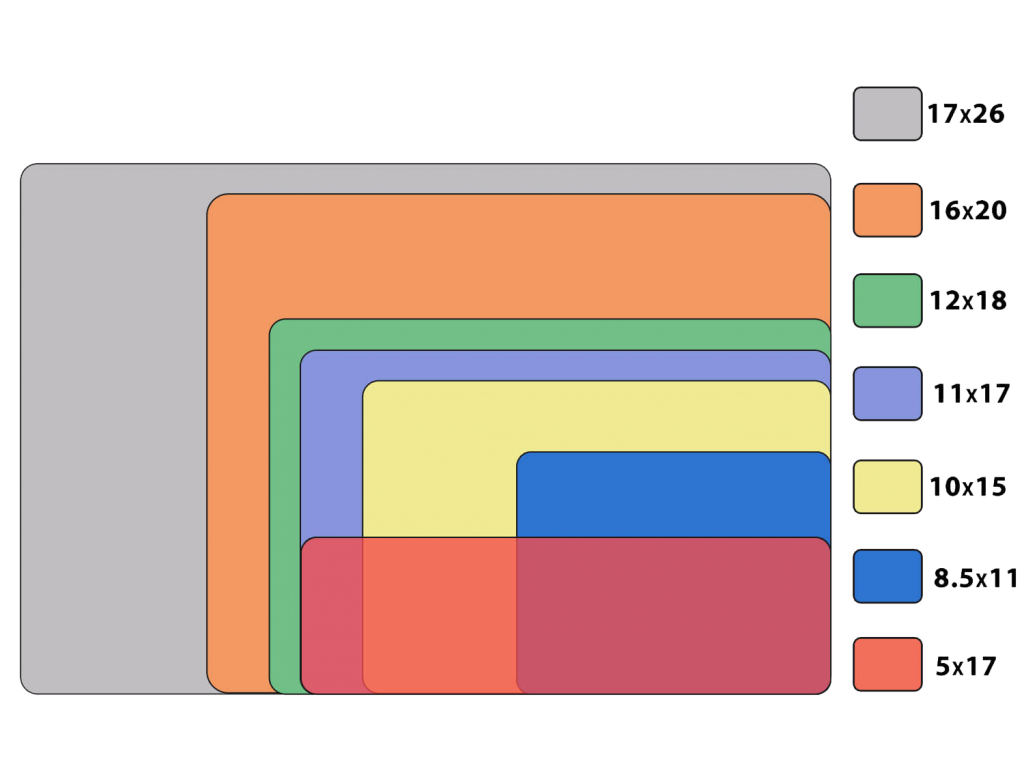 Custom Sizes
Choose from a wide range of custom sizes, the smallest being 6" x 6" and the largest being 53" in one direction and up to 150ft in the other direction. Graphics larger than 53" can be paneled.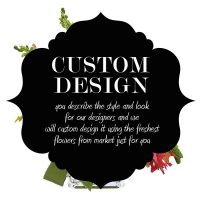 Custom Design
For the clearest printing we recommend signs greater than 12"x12" and a font size of at least 22pt. Signs will look their best from 4 or more feet away.

Square/Rectangle
Your decal will be cut as a standard square/rectangle at the size you have selected.

Custom
Your decal will be cut to the custom shape of your design. For best results, we recommended simple shapes.
Custom with Border
Your decal will be cut to the custom shape of your design with a border of material around the edge of your decal. Simple shapes will give the best results.
*Sharp points or angles contained in the design may result in shearing and make the decal more difficult to install. Need help with design? Contact us for free design services. We'll be more than happy to help!
Easy-to-Use Online
Design Tool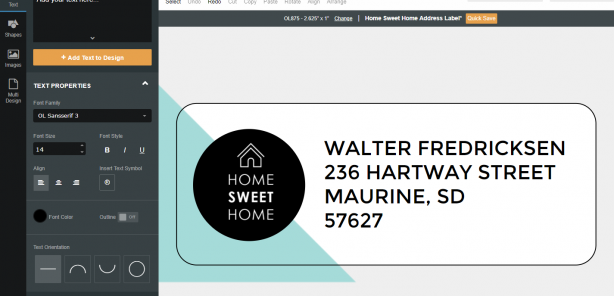 Create your custom outdoor wall decal with the easiest and simplest design tool in the signage industry. Upload images, create objects, add text, adjust sizing, change color, and so much more!
Free Professional
Design Services
Whether you need help uploading your design or are interested in creating something entirely new, our team of professional graphic designers is here to help. Nothing beats free!
Additional Specs
| | |
| --- | --- |
| Details: | 18mil aluminum-foil based outdoor wall graphic digitally printed with UV ink. Easily installed and removed from a wide variety of surfaces. |
| Uses: | Branding walls, sales and promotions, directional signage, subway platforms, public transportation stops, curbs, parking garages, warehouse settings, and more! |
| Temperature: | Safe for use between -40 F and 302 F |
| Print Method: | UV Ink printed in Full CMYK color. |
| Estimated Lifespan: | 5 Years with proper maintenance and care. |
…………………..
To properly install your outdoor wall decal the surface must first be prepared before application. The application surface where applied should be above freezing when first applied. For best results, apply your graphic when the surface temperature is above 50 F.
Please Note: For large decals intended to cover entire windows or large surfaces we recommend professional installation for best results.
Clean the surface to ensure it is free of debris for proper adhesion. Your main goal is to remove any dirt or grime that may prevent adhesion. A hose or power washer is typically sufficient.
Avoid applying your graphic over any foreign or loose substances or cracks/crevices that may negatively impact the graphic's ability to properly adhere.
A mixture of 50/50 to 70/30 percent isopropyl alcohol (IPA) + water can be used for dirty surfaces where the adhesion could be difficult. After applying the solution, spray it with a hose and allow it to air dry. This step is rarely needed.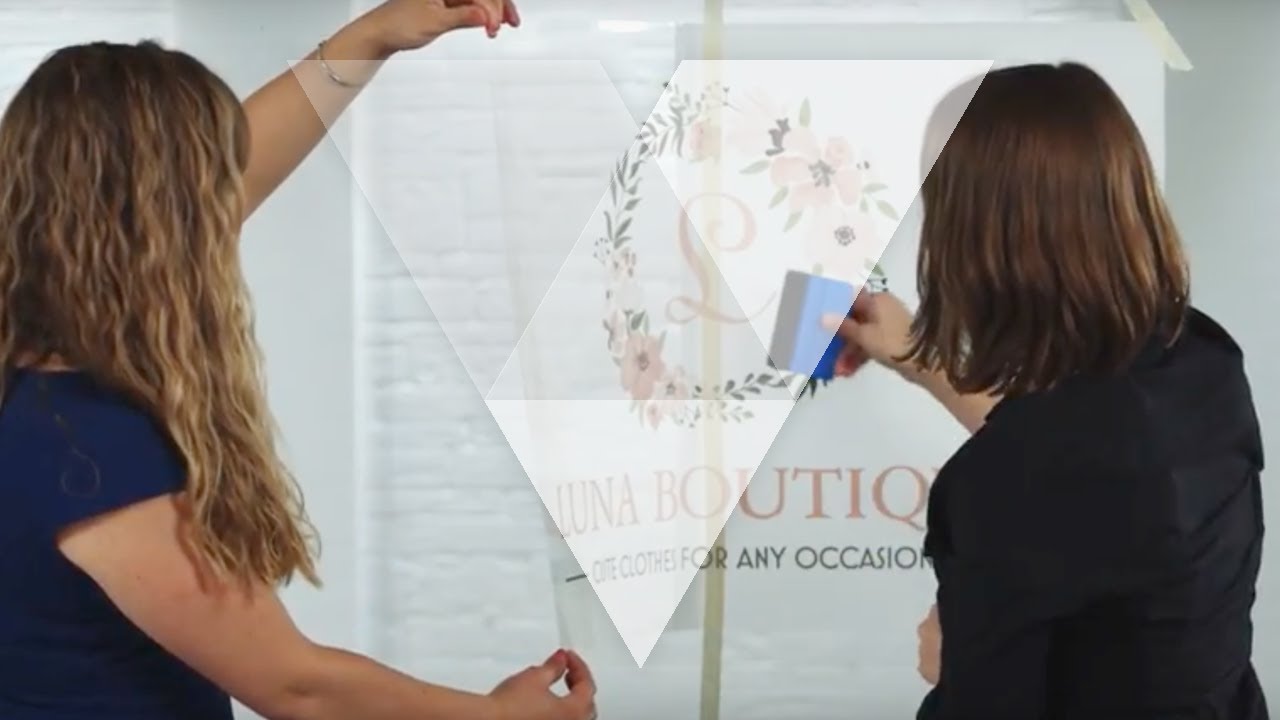 Once your surface is clean and completely dry, section by section, remove the brown paper back liner from the decal. Please note that the decal is not repositionable, so it's important that you lay it precisely where you want it on the desired surface. Avoid crinkling your decal in any way before application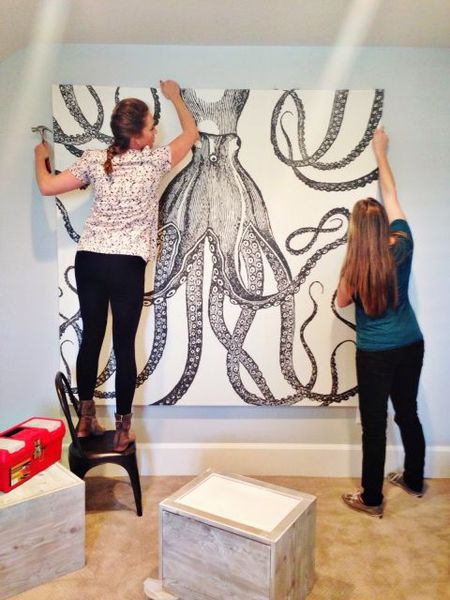 Lay the decal on the desired surface, pressing firmly from the center out to the edges, ensuring the material conforms to the surface beneath to maximize adhesion. For uneven surfaces it is best to apply the decal a little bit at a time to make sure it adheres as the decal is not stretchy by nature.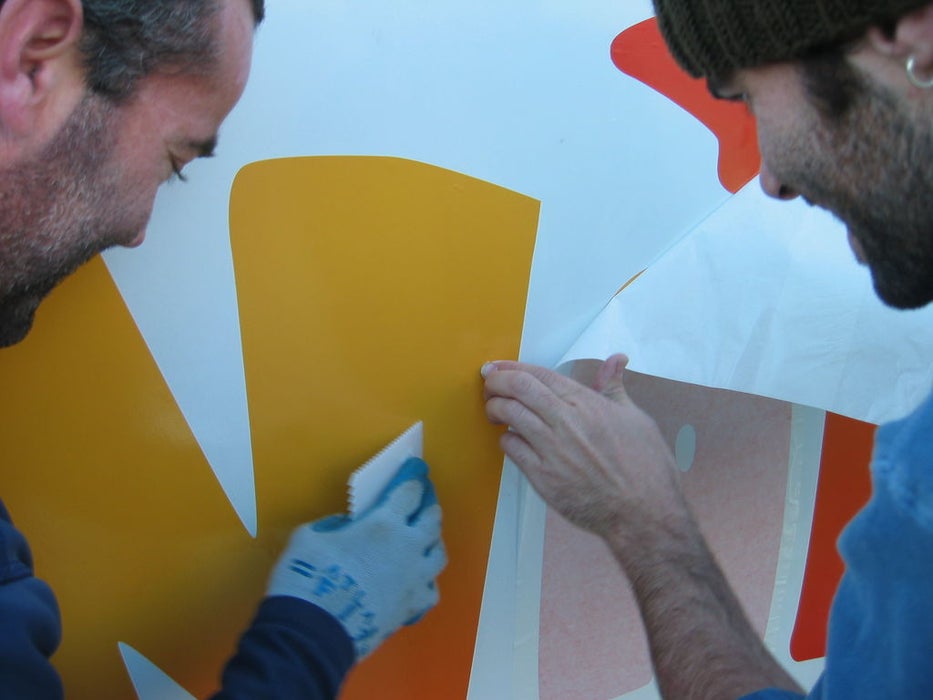 To make installation easier, a hand roller (optional purchase) can be used to apply even pressure across the decal to ensure it sticks properly after pressing it to the surface with your hand.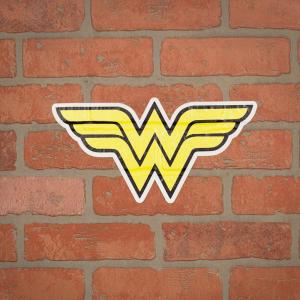 Adhesion is instant and permanent once completely pressed. The adhesive material will take about 24 hours to completely set.
Note: We do not recommend applying to painted and/or sealed surfaces. Also, avoid cracks or crevices as they may prevent adhesion or leade to be unintentional punctures.
Care
To clean your graphic(s), lightly spray with water from a low pressure hose and wipe with a soft cloth; avoid harsh cleaning chemicals as they may damage or negatively affect the graphic.
You may opt to use a pressure washer set at "Low" no closer than 36". Using a power washer on too intense a setting or too close to the graphic may cause damage, especially near the edges.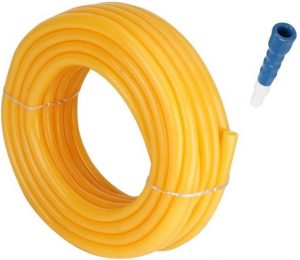 GeminiSigns.com
Your trusted, custom signage provider.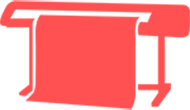 On-Site Manufacturing
Using the latest Technology
and Equipment.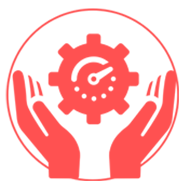 One Day Production
Order Today. Ships
Tomorrow.

40+ Years Experience
Years of experience, expertise
and beautiful prints.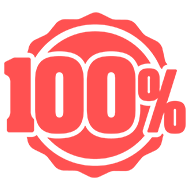 100% Satisfaction
Guarantee
You'll love it! We guarantee it!