Show off your business or interests by displaying them on your vehicle while staying safe since our clear decals will not block your view of the road.
Use Your Clear Decal On the Windows or the Body of the Vehicle
Our Clear Vehicle Decals are extremely versatile since they can be placed on the inside or outside of windows or any other part of the vehicle. They are also quite durable since they can withstand most car washes and are designed to prevent your windows and paint from being damaged.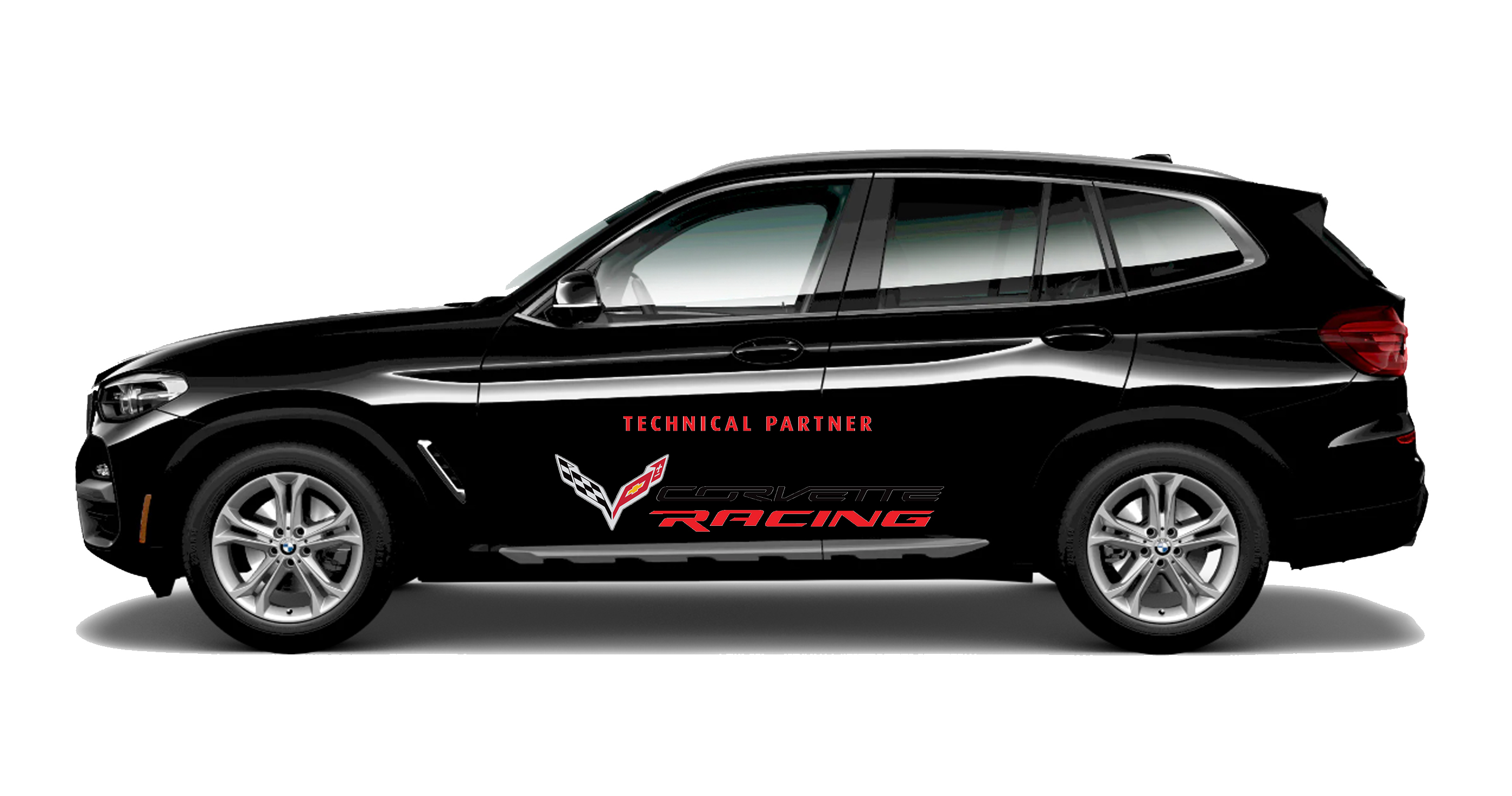 GeminiSigns.com
Your trusted, custom signage provider.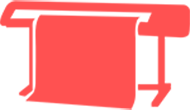 On-Site Manufacturing
Using the latest Technology
and Equipment.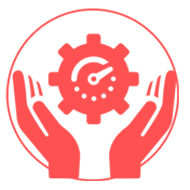 One Day Production
Order Today. Ships
Tomorrow.

40+ Years Experience
Years of experience, expertise
and beautiful prints.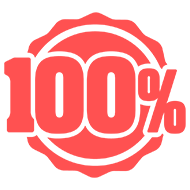 100% Satisfaction
Guarantee
You'll love it! We guarantee it!
What is a Clear Car Decal?
Our Clear Car Decals are graphics and/or images that are printed onto transparent vinyl. These are commonly used on car windows (inside & out) and are extremely safe since you can see right through the decal wherever there is no printing. They can also be put on the outside portions of your vehicle without fear of damaging the paint.
Most use Clear Car Decals to advertise their businesses or personal interests such as sports teams or their favorite animals on their truck, car, van, motorcycle or other vehicle.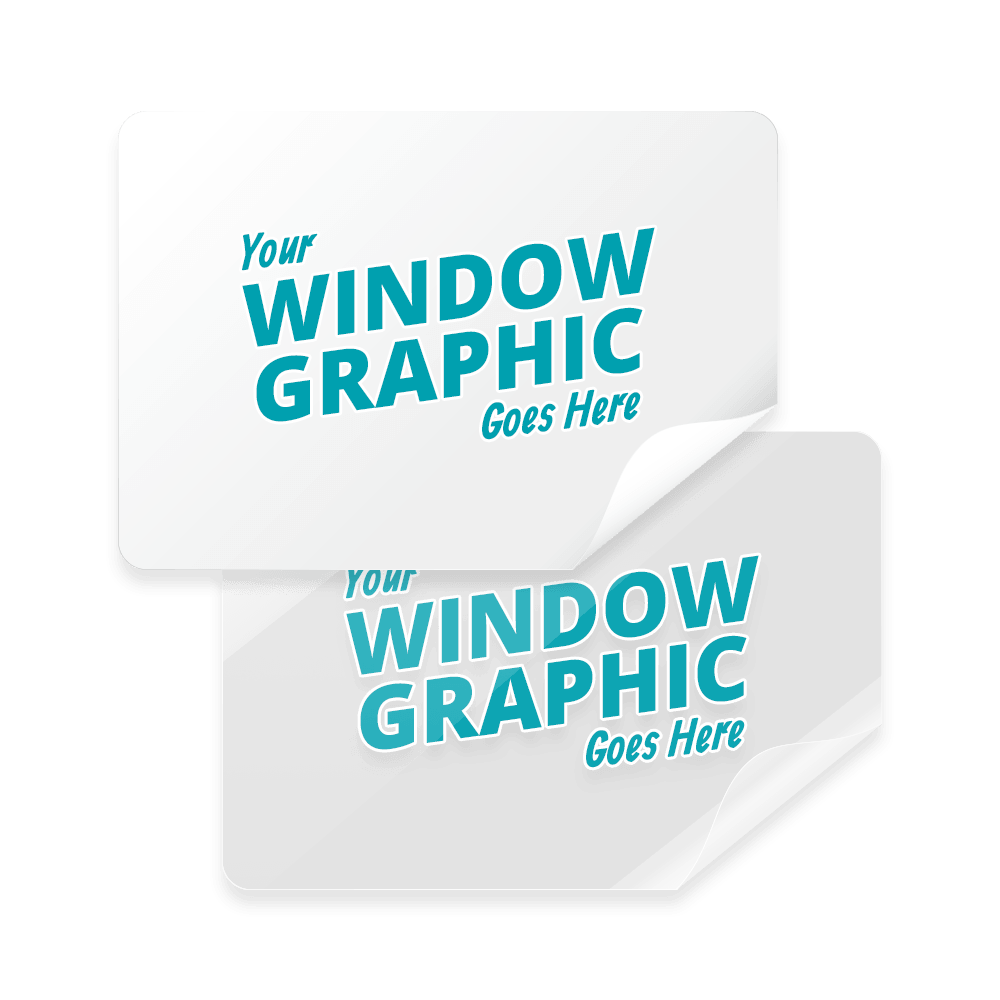 Additional Specs
Removable and repositionable, transparent where not printed, waterproof, durable and easy to install
Inside/Outside, Vehicle windows or doors, business advertising, personal interests
Four color process using weather/fade and abrasion resistant UV ink
3+ years with proper maintenance and installation
Clear Vinyl Car Decal Features
A Snap to Install
All you need to do to add your Clear Decal to your vehicle in minutes is to follow the instructions listed below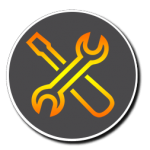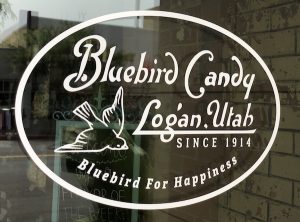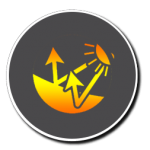 Waterproof / UV Resistant
Your decal will be made of durable material and we use special ink which helps it to last many years under typical weather conditions
Use it Inside or Outside
In our design tool you will find choices for either of these options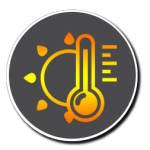 Made with Transparent Material
We use a white ink printing process on transparent vinyl which makes it easy to see right through in areas of the decal where there is no printing making it safe while you are driving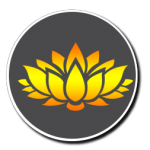 Multiple Cut Options
Your decal will be cut in the shape of a square/rectangle, a custom cut, a custom cut with border, or a square/rectangle with rounded corners
These instructions will help to make the installation process as simple as possible. Try to avoid this process if the temperature is below 40 degrees.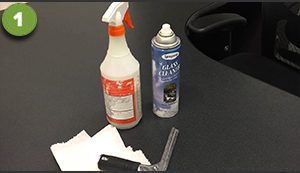 Start by creating the solution that you will use by using 3 drops of dishwashing liquid to a bucket with a gallon of warm water.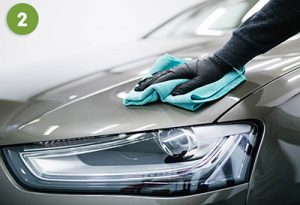 Clean the surface area where you would like to place your decal to make sure that all dust/dirt particles are removed since this will help your decal to stick to the surface better. Allow the area to air dry.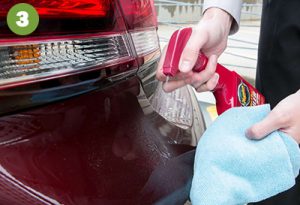 Generously apply the solution you created to the surface area.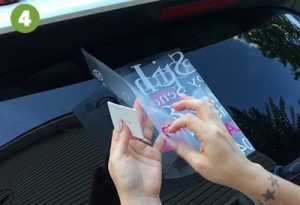 On a flat surface begin removing the back liner of the decal. While you are doing this apply the solution to the back thoroughly.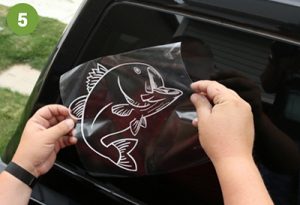 Then place the decal wet side down to your desired spot and while you are doing this you can lift/move the decal to remove any large bubbles or creases that might be present.
The decal should be move-able so you can place it appropriately as long as there is enough solution on the decal and the desired surface area.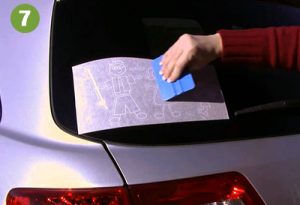 Squeegee* the decal starting from the center of the decal and moving outwards as this will help to remove any present air bubbles and water. We recommend placing the liner on top of the decal while you do this for best results.
*Sold Separately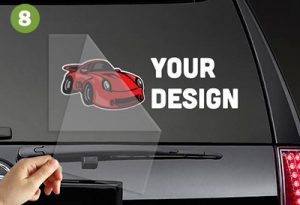 Wipe the decal with a paper towel to remove any excess water and allow 24 hours for the decal to dry before driving.
Care & Removal
Make sure to clean your clear decal so that it continues to look great and last a long time. While it is ok to go to most car washes, avoid situations where the water pressure is extremely high for long period of time. To remove, use a razor blade to begin to peel away the decal and then you can pull it off by hand the rest of the way.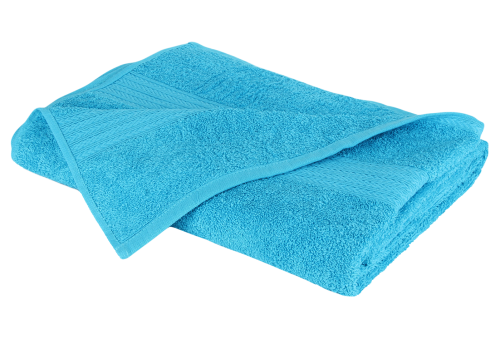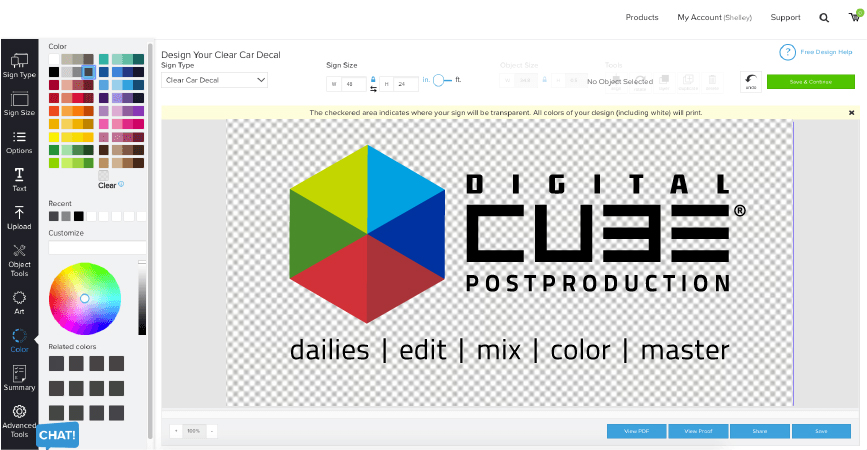 Click the link below to find our easy to use design tool where you can D-I-Y and create your own personalized clear vehicle decal.
Check It Out