Car Magnets are strong and thin magnets that are often used by businesses for advertising purposes since they are attached to smooth vehicle surfaces and are visible to potential customers while in motion.
You can customize your own magnet using our design tool and you do not need to worry about your vehicle's paint. They peel right off so you can re-use them on the same vehicle or a different one. Our magnets resist fading and the quality of our printers ensures that your own vehicle magnet will look great.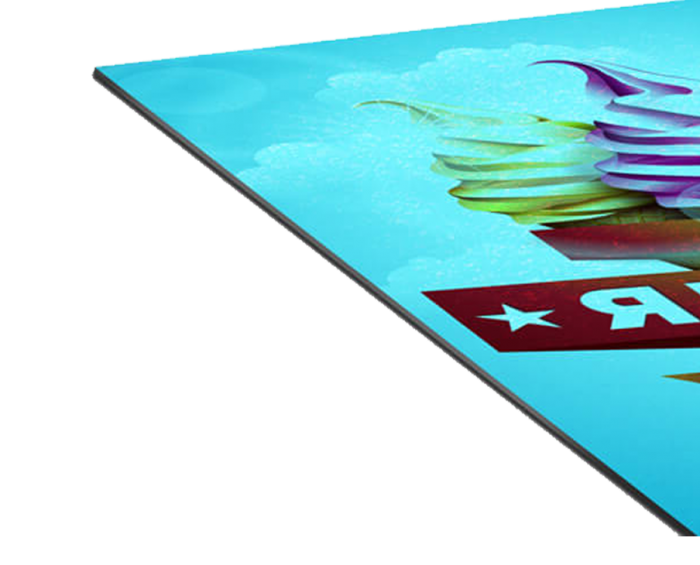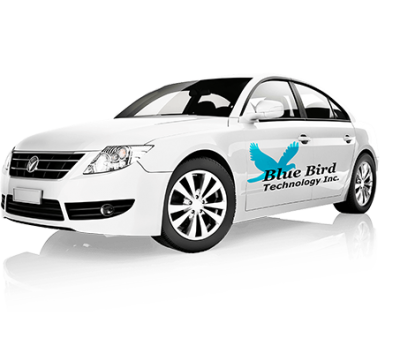 Can be used on flat, smooth metal and magnetic surfaces
Prior to installing clean the surface area
Paint will not be damaged if used properly
Can be easily removed
Works just as well on trucks, vans and SUVs as it does cars
Best results occur when the magnet is removed daily and the surface area is cleaned
Make sure to follow the care and installation instructions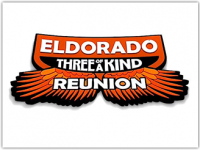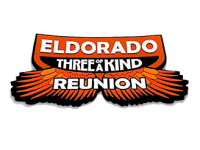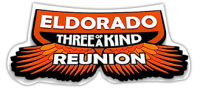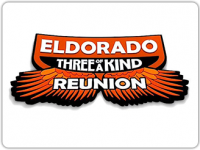 Square/Rectangle
If you choose this option the magnet will be cut as a square or rectangle
Custom
If this option is chosen the magnet will be cut to a custom shape that matches your design.
Custom With Border
This option is similar to the custom option except with an added border around the edges.
Rounded Corners
This option is similar to the Square/Rectangle option except it includes either 1/4" or 1" rounded corners
Need help with your Custom Vehicle Magnet? We offer FREE DESIGN SERVICES!
100% Customizable:
Customize the shape and size of your magnet to your desired specifications. Contact us if you need help!
Durable:
Be confident that your magnet will hold up to the weather lasting years in the process.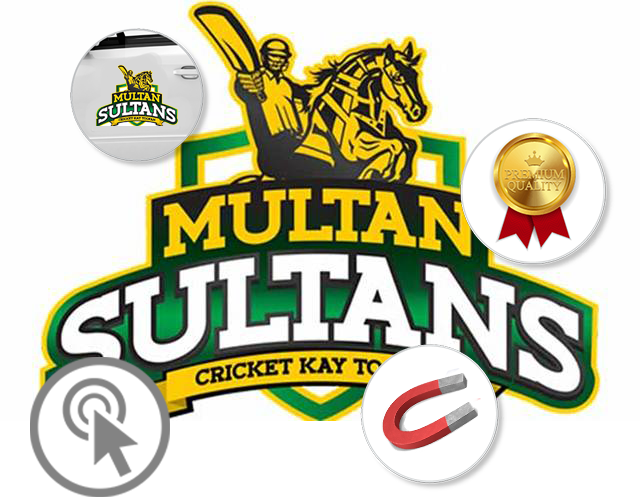 World Class Printing:
The quality of our printers and the use of fade resistant UV ink ensures your magnet with bright and clear.
Strong Hold:
Be confident that if applied properly your magnet will adhere to your vehicle day after day without flying off or sliding out of place.
How to Install Your Magnet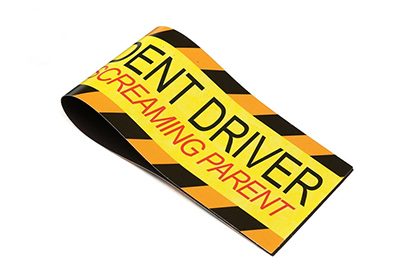 Use a magnetic surface to place the magnet on for 24 hours.
When you receive your magnet it will come shipped rolled so that it is not damaged. Prior to installation, place the magnet on a magnetic surface for 24 hours as this helps to flatten it and in reactivating the magnetic memory.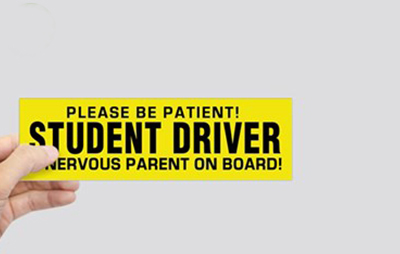 Before placing your magnet on a vehicle surface, make sure the surface is clean
We have found the best results when the magnet is wiped with a damp cloth and then attached to a clean vehicle surface after both magnet and vehicle have had time to air dry. This will help to keep both surfaces free of tiny particles that could scratch your vehicle's paint and will help the magnet stick to the vehicle better.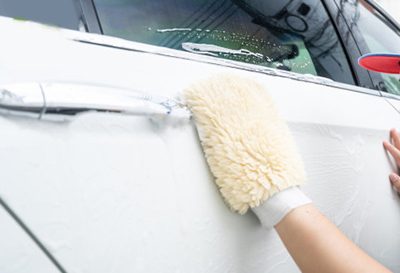 Find a flat area of the vehicle to place your magnet
Avoid placing the magnet on molding curves or bumps of your vehicle and make sure to place it on a magnetic flat surface area or else the magnet will not work. When placing your magnet, make sure all air pockets have been smoothed out and all parts of the magnet are flush against the magnetic surface.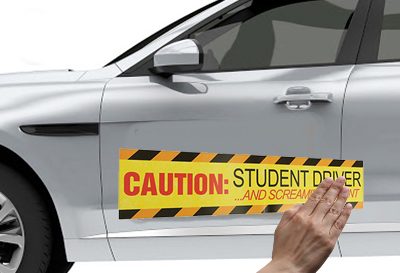 Remove and clean your magnet regularly
By removing and cleaning the magnet on a regular basis and cleaning the surface where you place it, this will help the magnet last longer and increase the magnetic hold.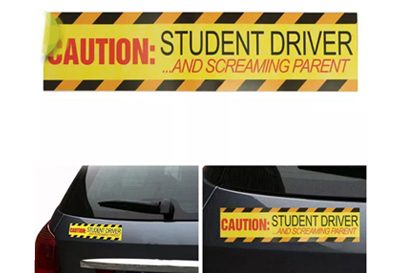 If your vehicle is not being used and if you go to a car wash, remove the magnet
Best practices include storing your car magnet out of direct sunlight on a flat surface if you are not using your vehicle for an extended period of time. Also, to prevent permanent damage, make sure to not use a pressure washer to clean your vehicle or go through a car wash.
If you are not using your magnet it should be stored in a flat container where it is cool and dry, ideally with smooth fabric placed on top and underneath it. This will help to keep your magnet long-lasting and will prevent damage.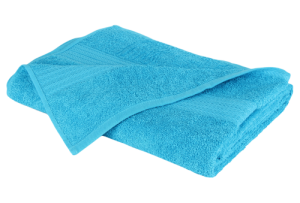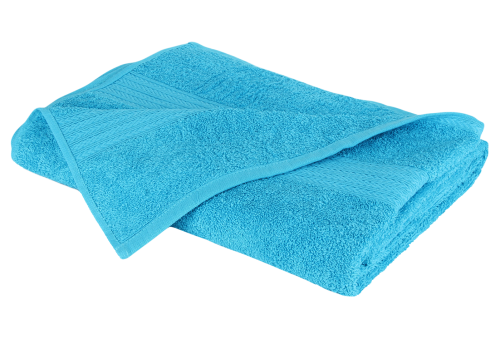 | | |
| --- | --- |
| Weight: | .558 lbs per square foot |
| Thickness: | .030″ |
| Magnetic Pull: | 90 lbs. per sq. ft. |
| Details: | Easy to install, adheres to magnetic metals, durable and re-usable. Perfect for use on cars, vans or trucks. |
| Uses: | Vehicle signs, warehouse signs, directional signs |
| Print Method: | Four color digital process using weather/fade and abrasion resistant UV ink |
| Surface Temperature Range: | -15 F – 160 F |
| Estimated Lifespan: | 3+ years with proper maintenance and installation. |
GeminiSigns.com
Your trusted, custom signage provider.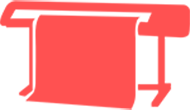 On-Site Manufacturing
Using the latest Technology
and Equipment.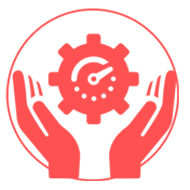 One Day Production
Order Today. Ships
Tomorrow.

40+ Years Experience
Years of experience, expertise
and beautiful prints.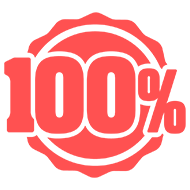 100% Satisfaction
Guarantee
You'll love it! We guarantee it!