About Our Custom Postcards
Description
Make business networking and customer satisfaction a breeze with our custom postcards. Digitally printed on 16pt cardstock, our postcards are available in a standard size of 4 inches tall by 6 inches wide or a larger 5 inches tall by 7 inches wide, with either a matte or UV finish. This premium cardstock and UV ink provide for a long lasting postcard that is perfect for office settings, distribution at events and tradeshows and as invitations and save the date cards that can be handed out to guests for birthday parties, baby and wedding showers and more.
Care
Installation: Avoid bending or creasing of postcards by storing them in a sturdy container. If cards come in contact with liquid, immediately wipe all surface liquid with a cloth or napkin for each individual card. Allow affected cards to air dry and make sure not to bend or crease cards while drying. When storing cards for a long period of time, do so in a way that prevents the corners of the postcards from being bent. We recommend storing them in the original box in which they are shipped in.
Postcard Highlights
Weight:
.10 lbs (1.6 oz) per 10 4"x6" cards (about the weight of 8 quarters)
.15 lbs (2.4 oz) per 10 5"x7" cards (about the weight of 12 quarters)
Thickness: .43mm thick. Equivalent to 16pt cardstock or 116lbs (about the thickness of 4 sheets of copy paper)
Details: Glossy or matte finish; double sided printing, 4"x6" or 5"x7" in size, premium 16pt cardstock
Uses: Advertising, brand exposure, appointment cards, marketing collateral, networking for small businesses, invitations, save the date reminders, tradeshow and event materials, call to action cards, etc.
Print Method: Digitally printed, full color.
Estimated Lifespan: Varies depending on use.
Common Sizes: 4″x6″, 5″x7″
Postcard Options
Printed Sides : Determines if your sign will be printed on one or both sides.
Finish : Matte or glossy finish.
FREE PROFESSIONAL DESIGN SERVICES
Create your custom postcards with the easiest and simplest design tool in the signage industry. Upload images, create objects, add text, adjust sizing, change color, and so much more!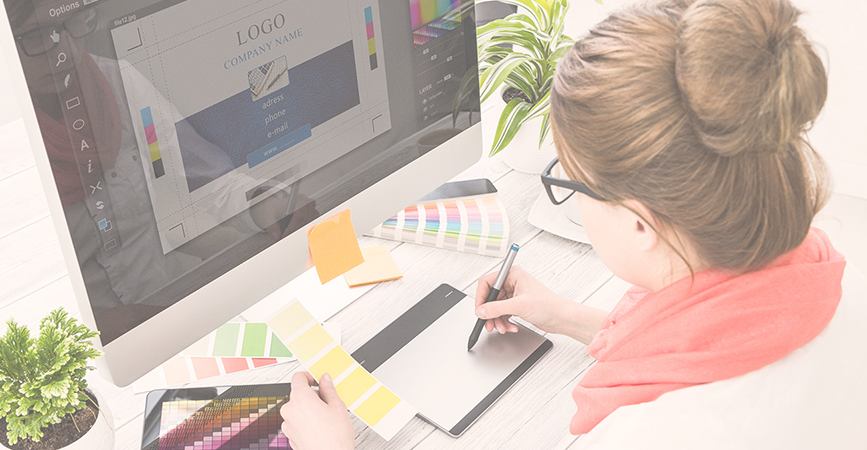 Whether you need help uploading your design or are interested in creating something entirely new, our team of professional graphic designers is here to help. Nothing beats free!