30% Perforated Mesh for Wind ● Weatherproof 10 oz. Mesh Vinyl
Mesh Banners use a mesh pattern that allows wind to pass through it, otherwise they are similar to banners made from vinyl. They can be displayed in a number of different settings using grommets or pole pockets. You may have noticed them being used to advertise businesses at sporting and other events.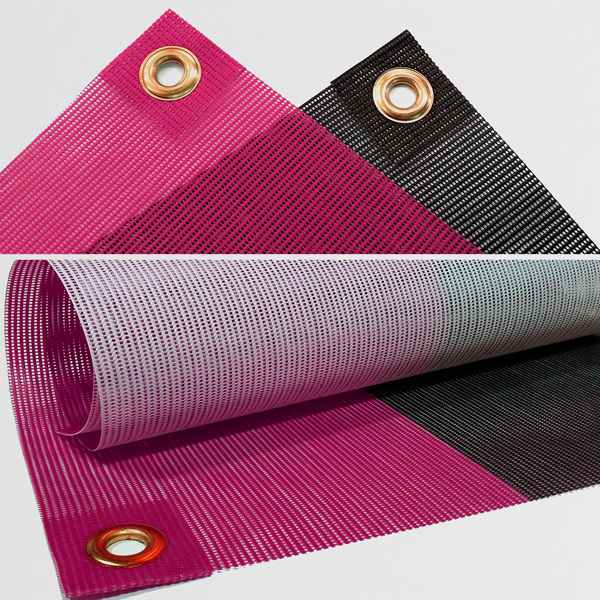 70% of these banners is made of vinyl while 30% is holes. This means your banner will have a slightly more transparent or "muted" appearance compared to vinyl banners which are 100% vinyl and thus result in a more visually transparent end product. This vibrancy difference between solid vinyl and mesh is common across all printers.
GeminiSigns.com
Your trusted, custom signage provider.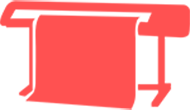 On-Site Manufacturing
Using the latest Technology
and Equipment.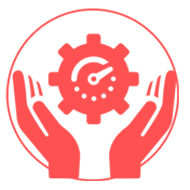 One Day Production
Order Today. Ships Tomorrow.

40+ Years Experience
Years of experience, expertise
and beautiful prints.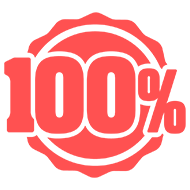 100% Satisfaction
Guarantee
You'll love it! We guarantee it!
Great when it is Windy:
What helps to prevent our Mesh Banners from being blown away and from ripping or tearing is the 70/30 material to hole ratio that allows wind to pass right through it.
10 oz. Durable Vinyl Material:
We use 10 oz. high quality vinyl that is built to last and obviously stronger than 8 oz. vinyl which means there is less of a chance of ripping, fraying or even tearing. It will also stand up well to not fading in the sunlight and a typical lifespan for our Mesh Banners is 3+ years.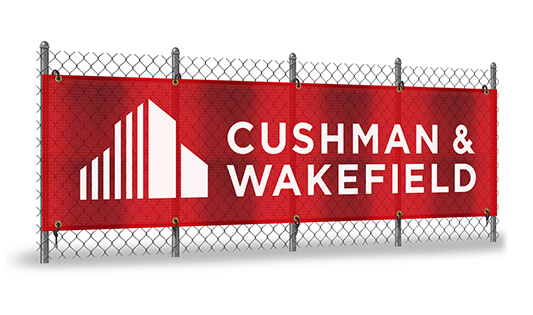 Weatherproof and Waterproof:
The perforated design combined with the 10 oz. vinyl makes these banners a great option for outdoors. They can withstand both wind and rain. Unlike banners with wind slits, you don't have to worry about them ripping or tearing.
Digitally Printed:
We use a high resolution of 720 x 720 when we digitally print your Mesh Banner which results in a vibrant product.
Large Signage:
If you need a large Mesh banners we can produce sizes up to 10' x 145'
Solid Vinyl vs. Mesh Vinyl
Vibrant Solid Vinyl
Will display noticeably strong colors
13 oz solid vinyl material
100% Blockage
Semi-gloss finish with full color digital print
Seamless size up to 10'x165'
Wind-Resistant Vinyl Mesh
Great in windy environments
10 oz vinyl mesh material
70% / 30% air flow to blockage ratio
Matte finish with full color digital print
Seamless size up to 10'x145'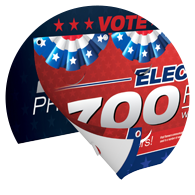 Welded Hem
(No additional charge)
We create this option by heat-welding the borders of the banner together, creating a strong border around your banner and a high-quality finished edge. If you choose to have pole pockets then a welded hem is not included.
Flush Cut
(No additional charge)
This option is the opposite of a welded hem in that the banner is cut to the same size as the design. Flush cut is also free of charge and within our custom design tool it can be changed as needed.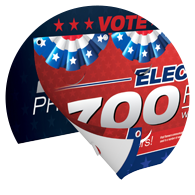 Grommets

(No additional charge)
If you would like to use ropes, clips, zip ties, or other materials to attach your mesh banner to something 3/8" metal rings or Grommets can be inserted into the material. You can choose to either have them placed at the four corners of the banner or placed every 24″ along the edges of the banner.
Pole Pockets
(Additional charges apply)
If you would like to use posts or hang your banner with rope we can install 3″ pockets that are sewn at the top and bottom of your Mesh Banner. Grommets and welded hems will not be created if you choose this option.
Hanging Accessories
These accessories are available within the custom design tool where you can add them to your order.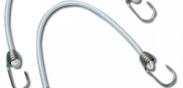 Bungee Cords (Set of 4)
These premium bungees are used for easy installation of your banner and are 14" long (will stretch up to 29″).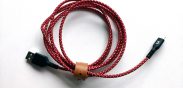 10ft Nylon Rope (Set of 4)
132lb work load, 1100 tensile strength, outdoor rated if you choose to hang your mesh banner with a set of four 10 foot pieces of 1/4″ nylon rope.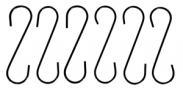 Hanging Clips (Set of 6)
1/4″ zinc plated steel hanging clips (carabiners) can also be selected to help hang your banner. Each clip has a load limit of 260 pounds.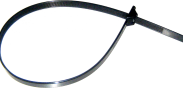 Zip Ties
These 7 inch long zip ties can be used to fasten a banner to a fence.
Want us to help with your Custom Mesh Banner? Contact us to try our FREE DESIGN
SERVICES!
| | |
| --- | --- |
| Weight: | .07 lbs per square foot |
| Thickness: | .0120" |
| Details | 10 oz. vinyl mesh banner, hemmed edges, grommets, UV and water resistant ink, optional pole pockets. |
| Uses | Outdoor/indoor. Business, schools, trade shows, fairs, parades etc. |
| Print Method: | Digitally printed using high resolution UV ink. |
| Estimated Lifespan: | 3+ years if stored and cared for properly. |